Brain Teasers User Profile
Ramesh Nayak
short ranking list

| | | |
| --- | --- | --- |
| 694. | Stephanie Wong | 0 |
| 695. | Nan Preyanuch | 0 |
| 696. | Ramesh Nayak | 0 |
| 697. | James Ray | 0 |
| 698. | Luka Obradovic | 0 |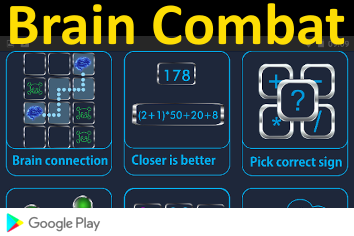 Computer mouse
In 1968, the first demonstration of the use of a computer mouse was given at the American Federation of Information Processing Societies' Fall Joint Computer Conference at Stanford University, California. The mouse's inventor, Doug Engelbart and a small team of researchers from the Stanford Research Institute stunned the computing world with an extraordinary demonstration at a San Francisco computer conference. They debuted the computer mouse, graphical user interface, display editing and integrated text and graphics, hyper-documents, and two-way video-conferencing with shared workspaces. These concepts and technologies were to become the cornerstones of modern interactive computing. Engelbart patented the mouse on 17 Nov 1970.
Good thinking
Two brunettes and a blonde are driving in the desert when, all of a sudden, their car breaks down.
As none of them have any motoring knowledge, they decide to walk. Each of them decides to take one thing with her.
The first brunette takes some food in case she gets hungry, the second brunette takes some water in case she gets thirsty and the blonde takes a car door.
When questioned about her choice, the blonde replies:
"Well, if I get hot, I can roll down the window!"