Brain Teasers User Profile
Dragan Milosevic
short ranking list

| | | |
| --- | --- | --- |
| 311. | Katarina Starčević | 5 |
| 312. | Panagiotis K. | 5 |
| 313. | Dragan Milosevic | 5 |
| 314. | Fatima Jan | 5 |
| 315. | Tatjana Tanja Milosevic | 5 |
last 3 solved tasks
| | |
| --- | --- |
| Look carefully caricature and guess the name of musician. | |
| Look carefully caricature and guess the name of musician. | |
| Look carefully caricature and guess the band name. | |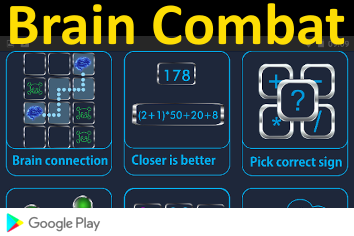 Herbert Henry Dow
Died 15 Oct 1930 at age 64 (born 26 Feb 1866).[mp] who was a pioneer in the American chemical industry and founded the Dow Chemical Company (1896). Dow developed and patented an entirely new electrolytic method for extracting bromine from the prehistoric brine trapped underground at Midland, Mich. and in 1890 organized the Midland Chemical Company. The Dow process was remarkable in that it did not result in a salt by-product, that it operated on comparatively little fuel and it was the first commercially successful use of the direct-current generator in the American chemical industry. He next developed the electrolysis of sodium chloride in order to yield sodium hydroxide (caustic soda) and chlorine for bleaching powder. In 1916, Dow extracted magnesium, a very lightweight metal from brine, and quickly saw its importance as a structural metal. His first patent was issued in 1889. By 1933 he had over 90 patents. His diverse inventions included electric light carbons, steam and internal combustion engines, automatic furnace controls, and water seals, though most of his inventions were chemical in nature.
The New Flight Atten
A pilot got on the loudspeaker shortly after takeoff and said to the passengers, "Folks, welcome aboard flight seven eighty-nine to Cleveland. We'll be flying at thirty-five-thousand feet, and expect to land in an hour and a half. Just sit back, relax, and enjoy the flight."
Forgetting to turn off the microphone, he turned to his co-pilot, yawned, and said, "Why don't you take over for a while? I'm going to take me a big healthy shit, and then I'm gonna shag the brains outta that new blonde flight attendant."
His announcement went over the whole plane. The pretty blonde flight attendant heard this and exclaimed, "Oh my God!" and started running towards the cockpit.
An old lady sitting in an aisle seat stopped her and said, "Relax honey, he's gotta take a shit first."