Brain Teasers User Profile
Chindu Cho
short ranking list

| | | |
| --- | --- | --- |
| 101. | Небојша Јевтовић | 42 |
| 102. | Zorica Bera | 41 |
| 103. | Chindu Cho | 40 |
| 104. | tony m. | 39 |
| 105. | Michael Dela Torre Lascuña | 37 |
last 3 solved tasks
| | |
| --- | --- |
| Find the country and its capital city, using the move of a chess knight. First letter is G. Length of words in solution: 7,6. | |
| Find the country and its capital city, using the move of a chess knight. First letter is Z. Length of words in solution: 8,6. | |
| Can you name the athletes by their picture? | |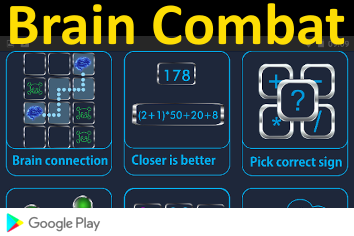 Friedrich Ernst Dorn
Born 27 Jul 1848; died 13 Jun 1916 at age 67.German physicist who was prompted by Madame Curie's discoveries to make his own study of radioactivity. In 1900, he observed that radium emitted both radiation and a colourless radioactive gas. The gas was accumulating inside ampules of radium. He called itradium emanation. (William Ramsay named it niton when he investigated it in 1908. This element was named radon, in 1923, the heaviest in the noble gas group.) Dorn had demonstrated one element transmuting to another, while releasing radiation. This work was continued by Boltwood and Soddy. Radon is not totally inert, as since 1962, chemists have been able to make radon compounds. In 1899, the release of a radioactive gas was detected by Ernest Rutherford and R.B. Owens from thorium (now known to be radon-220), and by the Curies from radium (radon-222).«Radon was first detected in 1899 as a radioactive gas released from samples of thorium by Ernest Rutherford and R.B. Owens. In the same year, the Curies detected a radioactive gas coming from the radium in their experiments.
A Push Please
A man is in bed with his wife when there is a knock at the door. He rolls over and looks at his clock, and it's 3:30 in the morning. "I'm not getting out of bed at this time," he thinks, and rolls over.
Then a louder knock follows. "Aren't you going to answer that?" says his wife. So he drags himself out of bed and goes downstairs. He opens the door and there is a man standing on the porch. It didn't take the homeowner long to realize the man was drunk.
"Hi there," slurs the stranger. "Can you give me a push??"
"No, get lost! It's half past three. I was in bed," says the man and he slams the door. He goes back up to bed and tells his wife what happened and she says, "That wasn't very nice of you. Remember that night we broke down in the pouring rain on the way to pick the kids up from the babysitter and you had to knock on that man's house to get us started again? What would have happened if he'd told us to get lost?"
"But the guy was drunk," says the husband. "It doesn't matter," says the wife. "He needs our help and it would be the Christian thing to help him."
So the husband gets out of bed again, gets dressed, and goes downstairs. He opens the front door, and not being able to see the stranger anywhere he shouts, "Hey, do you still want a push?" And he hears a voice cry out, "Yeah, please." So, still being unable to see the stranger he shouts, "Where are you?"
And the drunk replies, "Over here, on the swing."