Brain Teasers User Profile
Minh Duc Le
short ranking list

| | | |
| --- | --- | --- |
| 770. | Oana Cernat | 0 |
| 771. | Peter Pendlebury | 0 |
| 772. | Minh Duc Le | 0 |
| 773. | Jim Davis | 0 |
| 774. | Gadi Anshel | 0 |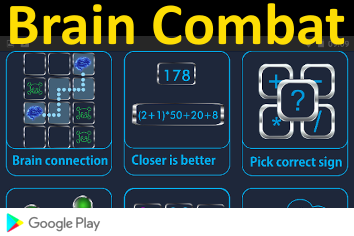 Radioactivity
In 1896, Henri Becquerel read a report to the French Academy of Sciences of his investigation of the phosphorescent rays of some "double sulfate of uranium and potassium" crystals. He reported that he placed the crystals on the outside of a photographic plate wrapped in sheets of very thick black paper and exposed the whole to the sun for several hours. When he developed the photographic plate, he saw a black silhouette of the substance exposed on the negative. When he placed a coin or metal screen between the uranium crystals and the wrapped plate, he saw images of those objects on the negative. He did not yet know yet that the sun is not necessary to initiate the rays, nor did he yet realise that he had accidentally discovered radioactivity. He would learn more from a further accidental discovery on 26 Feb 1896.
After a particularly poor game...
After a particularly poor game of golf, a popular club member skipped the clubhouse and started to go home. As he was walking to the parking lot to get his car, a policeman stopped him and asked, "Did you tee off on the sixteenth hole about twenty minutes ago?"
"Yes," the golfer responded.
"Did you happen to hook your ball so that it went over the trees and off the course?" the cop asked.
"Yes, I did. How did you know?" the golfer asked.
"Well," said the policeman very seriously, "Your ball flew out onto the highway and crashed through a driver's windshield. The car went out of control, crashing into five other cars and a fire truck. The fire truck couldn't make it to the fire, and the building burned down. So, what are you going to do about it?"
The golfer thought it over carefully and responded, "I think I'll close my stance a little bit, tighten my grip and lower my right thumb."