Brain Teasers User Profile
Minh Duc Le
short ranking list

| | | |
| --- | --- | --- |
| 565. | Oana Cernat | 0 |
| 566. | Peter Pendlebury | 0 |
| 567. | Minh Duc Le | 0 |
| 568. | Jim Davis | 0 |
| 569. | Gadi Anshel | 0 |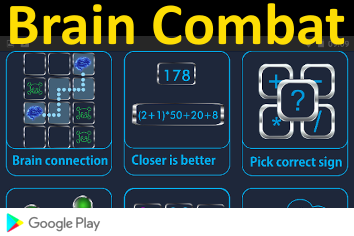 Sir Henry Dale
Died 23 Jul 1968 at age 93 (born 9 Jun 1875). Sir Henry Hallett Dale was an English biologist and physiologist whoisolated(1914) the neurotransmitter acetylcholine from ergot fungi. In 1936 he shared the Nobel Prize for Physiology or Medicine (with the German pharmacologist Otto Loewi) for discoveries in the chemical transmission of nerve impulses. Otto Loewi had shown that a substance released by electrical stimulation of the vagus nerve was responsible for effecting changes in heartbeat. Following up this work, Dale showed that the substance is in fact acetylcholine, thus establishing that chemical as well as electrical stimuli are involved in nerve action. He also worked on the properties of histamine and related substances, including their actions in allergic and anaphylactic conditions.
Some Last Minute Requests
A man woke up in a hospital bed and called for his doctor. He asked, "Give it to me straight. How long have I got?" The physician replied that he doubted that the man would survive the night.
The man then said, "Call for my lawyer." When the lawyer arrived, the man asked for his physician to stand on one side of the bed, while the lawyer stood on the other. The man then laid back and closed his eyes. When he remained silent for several minutes, the physician asked what he had in mind. The man replied "Jesus died with a thief on either side. I just thought I'd check out the same way."