Brain Teasers User Profile
Matti Ovitt
short ranking list

| | | |
| --- | --- | --- |
| 541. | Vinu Patel | 1 |
| 542. | Lasith Premathilaka | 1 |
| 543. | Matti Ovitt | 1 |
| 544. | ali mirzaie | 1 |
| 545. | Kyle Anderson | 1 |
last 3 solved tasks
| | |
| --- | --- |
| Look carefully picture and guess the band name. | |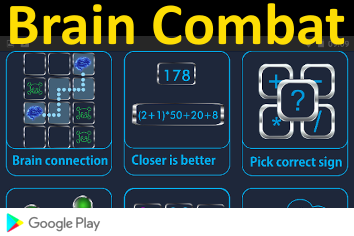 Eli Terry
Died 26 Feb 1852 at age 79 (born 13 Apr 1772).American clockmaker who was an innovator in mass production. In 1793, Eli Terry began making clocks in Plymouth, Conn. On 17 Nov 1797, he received the first U.S. clock patent In 1802, Terry introduced wooden geared clocks using the ideas of Eli Whitney's new armory practice to produce interchangeable gears that allowed mass production of very inexpensive household clocks. When the clocks didn't sell, he proved an innovator by becoming the first retailer to offer merchandise on a free-trial, no-money-down basis. Over the following years, Terry developed ways to produce wooden clock works by machine rather than by hand. He is to clocks in the United States as Henry Ford is to automobiles.
Abe and Esther are flying to ...
Abe and Esther are flying to Australia for a two-week vacation to celebrate their 40th anniversary. Suddenly, over the public address system the Captain announced, "Ladies and Gentlemen, I am afraid I have some very bad news. Our engines have ceased functioning and we will attempt an emergency landing. Luckily, I see an uncharted island below us and we should be able to land on the beach. However, the odds are that we may never be rescued and will have to live on the island for the rest of our lives!"
Thanks to the skill of the flight crew, the plane lands safely on the island. An hour later Abe turns to his wife and asks, "Esther, did we pay our $5,000 PBS pledge check yet?"
"No, sweetheart," she responds.
Abe, still shaken from the crash landing, then asks, "Esther, did we pay our American Express card yet?"
"Oh, no! I'm sorry. I forgot to send the check," she says.
"One last thing, Esther. Did you remember to send checks for the Visa and MasterCard this month?" he asks.
"Oh, forgive me, Abie," begged Esther, "I didn't send that one, either."
Abe grabs her and gives her the biggest kiss in 40 years.
Esther pulls away and asks, "What was that for?"
Abe answers, "They'll find us!"