Brain Teasers User Profile
Matti Ovitt
short ranking list

| | | |
| --- | --- | --- |
| 473. | Vinu Patel | 1 |
| 474. | Lasith Premathilaka | 1 |
| 475. | Matti Ovitt | 1 |
| 476. | ali mirzaie | 1 |
| 477. | Kyle Anderson | 1 |
last 3 solved tasks
| | |
| --- | --- |
| Look carefully picture and guess the band name. | |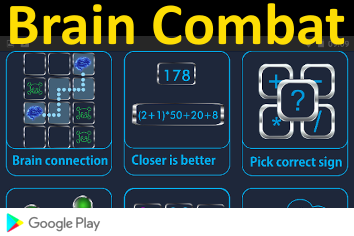 First genetically engineered vaccine
In 1981, the first genetically engineered vaccine was announced: the first effective subunit vaccine for any animal or human disease using gene splicing. It was designed to prevent hoof and mouth disease (FMD). The work was done by the U.S. Dept of Agriculture scientists who by 1975 had discovered that injection of VP3 (a protein derived from a portion of the coating of FMD virus) confers immunity to the disease. In 1980, the USDA team turned to recombinant DNA technology, and collaborated with scientists from Genentech, a private company. They inserted a bioengineered plasmid containing the gene for VP3 into Escherichia coli bacteria which grew obeying orders from the guest DNA, mass-producing the VP3 proteins for the vaccine.
Too Much Hunting
Saturday morning I got up early, put on my long johns, dressed quietly, made my lunch, grabbed my shotgun and the dog, slipped quietly into the garage to load the truck, and proceeded to back out into a torrential downpour.
There was snow mixed with the rain, and the wind was blowing 50 mph. I pulled back into the garage, turned on the radio, and discovered that the weather would be bad throughout the day.
I went back into the house, quietly undressed, and slipped back into bed. There I cuddled up to my wife's back, now with a different anticipation, and whispered, "The weather out there is terrible."
She sleepily replied, "Can you believe my stupid husband is out hunting in that sh*t?"