Brain Teasers User Profile
Timothy Kendall Sr.
short ranking list

| | | |
| --- | --- | --- |
| 482. | Keendel Naakel | 0 |
| 483. | Konstantin Hadzi Kocev | 0 |
| 484. | Timothy Kendall Sr. | 0 |
| 485. | Clemont Hugh Israel | 0 |
| 486. | Tung Phan | 0 |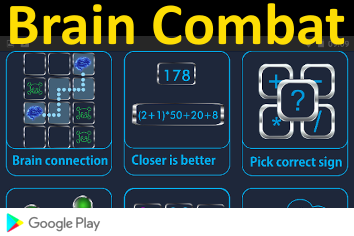 Mercury
In 1974, Mariner 10 took the first close-up pictures of Mercury. It was launched 3 Nov 1973. On its way to Mercury, Mariner 10 made its first flyby of Venus on 5 Feb 1974 and discovered evidence of rotating clouds. The mission required more course corrections than any previous mission and was the first spacecraft to use the gravitational pull of one planet to help it reach another planet. In three flybys past Mercury, it mapped about half of the planet's surface. It found a thin atmosphere and a magnetic field. This craft was also the first to use the solar wind as a means of locomotion; when the probe's thruster fuel ran low, scientists used the solar panels as sails to make course corrections. It ended a series of Mariner missions.[Image: Mercury shown from a mozaic of images with Marine 10 inset]
Greg Behrendt: Halloween Rules
I have two rules when you come to my house on Halloween. Wear a costume -- cause if youve manned your door at your own house, you know how many kids will roll up, 14 years old with no costume and an attitude. My other rule: dont grab. Let me assess you and then design a candy situation for you.