Brain Teasers User Profile
अमित यदुवंशी
short ranking list

| | | |
| --- | --- | --- |
| 614. | Ross Goldberg | 1 |
| 615. | Ahmed Awayes | 1 |
| 616. | अमित यदुवंशी | 1 |
| 617. | Moazzam Siddiqui | 1 |
| 618. | Pourya Sadri | 1 |
last 3 solved tasks
| | |
| --- | --- |
| MATH PUZZLE: Can you replace the question mark with a number? | |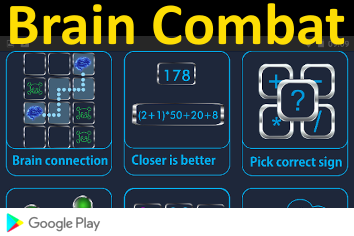 Last moon mission
In 1972, Apollo 17, the sixth and last U.S. moon mission, blasted off from Cape Canaveral. Flight Commander Eugene Cernan was the last man on the moon. With him on the voyage of the command module America and the lunar module Challenger were Ronald Evans (command module pilot) and Harrison H. "Jack" Schmitt (lunar module pilot). In maneuvering Challenger to a landing at Taurus-Littrow, located on the southeast edge of Mare Serenitatis, Cernan and Schmitt activated a base of operations from which they completed three highly successful excursions to the nearby craters and the Taurus mountains, making the Moon their home for over three days. The mission returned on 19 Dec.
A very shy guy goes into a bar...
A very shy guy goes into a bar and sees a beautiful woman sitting at thebar. After an hour of gathering up his courage he finally goes over to herand asks, tentatively, "Um, would you mind if I chatted with you for awhile?"
She responds by yelling, at the top of her lungs, "No, I won't sleep withyou tonight!" Everyone in the bar is now staring at them.
Naturally, the guy is hopelessly and completely embarrassed and he slinksback to his table.
After a few minutes, the woman walks over to him and apologizes. Shesmiles at him and says, "I'm sorry if I embarrassed you. You see, I'm agraduate student in psychology and I'm studying how people respond toembarrassing situations."
To which he responds, at the top of his lungs, "What do you mean $200?"