Brain Teasers User Profile
Rosʜʌŋ Zane
short ranking list

| | | |
| --- | --- | --- |
| 397. | Ricardo Cardona | 3 |
| 398. | Aja Romporas | 3 |
| 399. | Rosʜʌŋ Zane | 3 |
| 400. | Tóthné Kovács Judit | 3 |
| 401. | Mohammad Loghmani | 3 |
last 3 solved tasks
| | |
| --- | --- |
| If 7224b - c218c = 2aab1 find number abc. Multiple solutions may exist. | |
| Looking at the 3 ''equations'' below, what is the answer to the 4th one? 8 + 2 = 16106; 5 + 4 = 2091; 9 + 6 = 54153; 7 + 3 = ? | |
| If 3b7b6 - 19a3a = 11c7c find number abc. Multiple solutions may exist. | |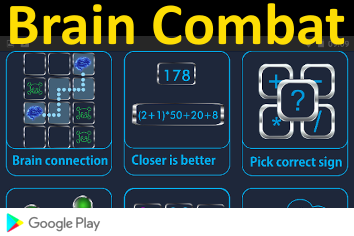 Abraham Flexner
Born 13 Nov 1866; died 21 Sep 1959 at age 92. American educator who played a major role in the introduction of modern medical and science education to American colleges and universities. Founder and director of a progressive college- preparatory school in Louisville (1890-1904), Flexner issued an appraisal of American educational institutions (The American College: A Criticism; 1908) that earned him a Carnegie Foundation commission to survey the quality of the 155 medical colleges in the U.S. and Canada. His report (1910) had an immediate and sensational impact on American medical education. Many of the colleges that were severely criticized by Flexner closed soon after publication of the report; others initiated extensive revisions of their policies and curricula.
Moshe Reads an Arab Newspaper
A story is told of a Jewish man who was riding on the subway reading an Arab newspaper. A friend of his, who happened to be riding in the same subway car, noticed this strange phenomenon. Very upset, he approached the newspaper reader.
"Moshe, have you lost your mind? Why are you reading an Arab newspaper?"Moshe replied, "I used to read the Jewish newspaper, but what did I find? Jews being persecuted, Israel being attacked, Jews disappearing through assimilation and intermarriage, Jews living in poverty. So I switched to the Arab newspaper. Now what do I find? Jews own all the banks, Jews control the media, Jews are all rich and powerful, Jews rule the world. The news is so much better!"