Brain Teasers User Profile
Михаило Бошковић
short ranking list

| | | |
| --- | --- | --- |
| 254. | Lazar Tanasijevic | 9 |
| 255. | Tejo Rio | 9 |
| 256. | Михаило Бошковић | 9 |
| 257. | JAYANTA KUMAR DAS ADHIKARI | 9 |
| 258. | Ang Yaz | 8 |
last 3 solved tasks
| | |
| --- | --- |
| Here is a picture of a typical classroom with the children and their teacher, there are some related words hidden in the picture. Find 1 of 6 Words Hidden in the Picture. | |
| There are 6 words hidden in the picture, can you find 1 of 6? | |
| If 2+3=10, 8+4=96, 7+2=63, 6+5=66 then 9+5=? | |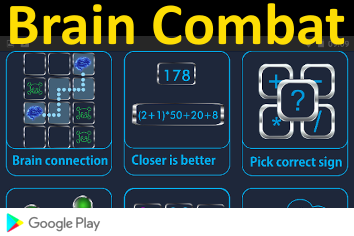 Sir Arthur Percy Morris Fleming
Born 16 Jan 1881; died 14 Sep 1960 at age 79.English engineer who was a major figure in developing techniques for manufacturing radar components. During WW I, Fleming made important advances in submarine-detection gear. In 1920, as a pioneer in the development of radio, he established in Manchester the second British transmitting station to broadcast programs on a daily basis. His work on demountable, high-power thermionic tubes made it possible to establish radar stations in Great Britain by the time WW II began in 1939.
Husband for sale
A store where a woman may go to choose a husband has opened in Auckland.
Among the instructions at the entrance is a description of how the store operates:
"You may visit this store only once! There are six floors, and the value of the products increase as the shopper ascends the flights. The shopper may choose any item from a particular floor or may choose to go up to the next floor, but you cannot go back down except to exit the building."
So a woman goes to the Husband Store to find a husband. On the first floor, the sign on the door reads: Floor 1 -- These Men Have Jobs.
She is intrigued, but continues to the second floor, where the sign reads: Floor 2 --These Men Have Jobs and Love Kids.
"That's nice," she thinks. "But I want more."
So she continues upward. The third floor sign reads: Floor 3 -- These Men Have Jobs, Love Kids and are Extremely Good Looking.
"Wow," she thinks, but feels compelled to keep going.
She goes to the fourth floor and the sign reads: Floor 4 -- These men Have Jobs, Love Kids, Are Drop-Dead Good Looking and Help with Housework.
"Oh, mercy me!" she exclaims. "I can hardly stand it!"
Still, she goes to the fifth floor and the sign reads: Floor 5 -- These men Have Jobs, Love Kids, Are Drop-dead Gorgeous, Help with Housework, and Have a Strong Romantic Streak.
She is so tempted to stay, but she goes to the sixth floor, where the sign reads: Floor 6 -- You are visitor 31,456,012 to this floor.
There are no men on this floor. This floor exists solely as proof that women are impossible to please. Thank you for shopping at the Husband Store.