Brain Teasers User Profile
Aero Celtic Grg
short ranking list

| | | |
| --- | --- | --- |
| 347. | Nawal A. Hady | 4 |
| 348. | Shohruh Ismoilov | 4 |
| 349. | Aero Celtic Grg | 4 |
| 350. | ranveer ranu | 4 |
| 351. | Olivera Jolovic | 4 |
last 3 solved tasks
| | |
| --- | --- |
| You throw away the outside and cook the inside. Then you eat the outside and throw away the inside. What did you eat? | |
| Look carefully the picture and guess the game name. | |
| What has 4 fingers and a thumb, but is not living? | |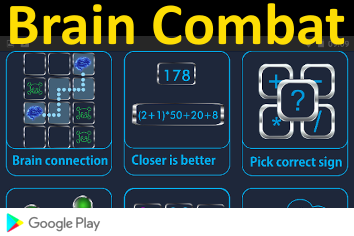 George B. Kistiakowsky
Born 18 Nov 1900; died 7 Dec 1982 at age 82.George Bogdan Kistiakowsky was a Russian chemist who worked on developing the first atomic bomb but later advocated banning nuclear weapons. He immigrated to the U.S. in 1926, and taught chemistry at Princeton University then Harvard (1930-71). He served as special assistant to President Eisenhower for science and technology (1959-61). As head of the explosives division of the Los Alamos Laboratory during WW II (1944-46), he oversaw 600 people developing explosives for the first atom bomb. The conventional explosives are used for its detonation to uniformly compress the plutonium sphere and achieve critical mass. In 1977, he became chairman of the Council for a Livable World, which opposes nuclear war.
Irish Marriage Jokes
Paddy was an inveterate drunkard. The priest met him one day, and gave him a strong lecture about drink.
He said, "If you continue drinking as you do, you'll gradually get smaller and smaller, and eventually you'll turn into a mouse."
This frightened the life out of Paddy. He went home that night, and said to his wife, "Bridget....if you should notice me getting smaller and smaller, will ye kill that blasted cat?"

A surgeon and an architect, both English, were joined by an Irish politician, and all fell to arguing as to whose profession was the oldest.
Said the surgeon, "Eve was made from Adam's rib, and that surely was a surgical operation."
"Maybe," said the architect, "but prior to that, order was created out of chaos, and that was an architectural job."
"Shure now," interrupted the politician, "but somebody created the chaos first."