Brain Teasers User Profile
Tahiamisr Misr
short ranking list

| | | |
| --- | --- | --- |
| 454. | jalal akbari | 2 |
| 455. | Panindra Kr | 2 |
| 456. | Tahiamisr Misr | 2 |
| 457. | Brian Thompson | 2 |
| 458. | Bea Escaro | 2 |
last 3 solved tasks
| | |
| --- | --- |
| If 7a06b + b91c9 = 1c1a04 find number abc. Multiple solutions may exist. | |
| If 1+4=5, 2+5=12 and 3+6=21 then 5+8=? | |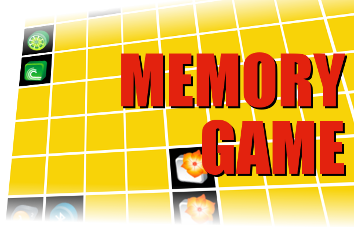 Hideo Shima
Born 20 May 1901; died 18 Mar 1998 at age 96.Japanese engineer, who designed and supervised the construction of the world's first high-speed "bullet" train, linking Tokyo and Osaka. It began service at 138 mph in Oct 1964. The rail line opened a new era in land transport. (The current generation reaches 169 mph). Shima led Japan's space development programme until 1977 at Japan's National Space Development Agency. In his early career, Shima worked hard to further develop powerful steam locomotives, culminating in the wartime 2-8-2 D51 and D52 for freight and the post-war 4-6-4 C62 for passenger trains. He next developed electrical motive power distributed along the whole train length yielding higher power output on a multiple-unit train without damaging tracks and structures.
A doctor wanted to get off wor...
A doctor wanted to get off work and go fishing, so he approached his assistant. "Murphy, I am going fishing tomorrow and don't want to close the clinic. I want you to take care of the clinic and take care of all me patients."
"Yes, sir!" answers Murphy.
The doctor goes fishing and returns the following day and asks: "So, Murphy, how was your day?"
Murphy told him that he took care of three patients... "The first one had a headache so he did...So I gave him Paracetamol."
"Very good, Murphy lad, and the second one?" asks the doctor.
"The second one had indigestion and I gave him Gaviscon," says Murphy.
"Great! You're good at this and what about the third one?" asks the doctor.
"Sir, I was sitting here and suddenly the door flies open and a young gorgeous woman bursts in. Like a bolt outta the blue, she tears off her clothes, taking off everyting including her bra and her panties and lies down on the table, spreading her legs and shouts: 'HELP ME! For five years I have not seen any man!'"
"Oh my... What did you do?" asks the doctor.
"I put drops in her eyes."