Brain Teasers User Profile
On On Lunarbasil
short ranking list

| | | |
| --- | --- | --- |
| 18. | Donya Sayah30 | 2174 |
| 19. | Maryam Pouya | 2128 |
| 20. | On On Lunarbasil | 2101 |
| 21. | Erkain Mahajanian | 2026 |
| 22. | Miloš Mitić | 1979 |
last 3 solved tasks
| | |
| --- | --- |
| Take a look at the picture of the movie scene and guess the name of the person whose face is not visible. Length of words in solution: 4,5 | |
| See negative of movie scene and guess the title. Length of words in solution: 1,2,6 | |
| Take a look at the picture of the movie scene and guess the name of the person whose face is not visible. Length of words in solution: 7,7 | |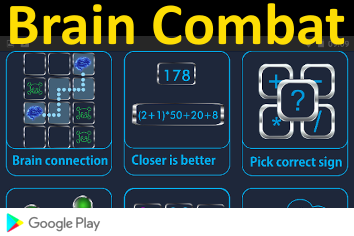 Elizabeth Stern
Born 19 Sep 1915; died 18 Aug 1980 at age 64.Elizabeth Stern (married name Elizabeth Stern Shankman) was a Canadian-born American, one of the first pathologists to work on the progression of a cell from normality to cancerous. Her breakthrough studies of cervical cancers have changed the disease from fatal to one of the most easily diagnosed and treatable. Her studies showed that a normal cell advanced through 250 distinct stages before becoming cancerous and thus is the most easily diagnosed of all cancers. She was the first to linking a virus in herpes simplex to cervical cancer. She was also the first to report the linkage between oral contraceptives and cervical cancer.
Question And Answer Blond Jokes
Q: What do you call a basement full of blondes?
A: A whine cellar.
Q: What do you call a dumb blonde behind a steering wheel?
A: An Air Bag.
Q: What do you call a blonde between two brunettes?
A: A mental block.
Q: What do you call 10 blondes standing ear to ear?
A: A wind tunnel.
Q: What do you call 15 blondes in a circle?
A: A dope ring.
Q: What do you call an unmarried blond in a BMW?
A: Divorcee'
Q: What do you call a blonde with 2 brain cells?
A: Pregnant.