Brain Teasers User Profile
On On Lunarbasil
short ranking list

| | | |
| --- | --- | --- |
| 14. | Linda Tate Young | 2235 |
| 15. | Donya Sayah30 | 2169 |
| 16. | On On Lunarbasil | 2076 |
| 17. | Erkain Mahajanian | 2026 |
| 18. | Miloš Mitić | 1979 |
last 3 solved tasks
| | |
| --- | --- |
| Find the first and the last name of a famous person. Text may go in all 8 directions. Length of words in solution: 5,5. | |
| Remove 3 letters from this sequence (WEAPPOIWNS) to reveal a familiar English word. | |
| Find the first and the last name of a famous person. Text may go in all 8 directions. Length of words in solution: 8,5. | |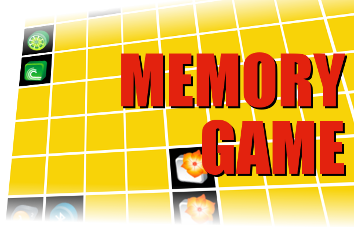 Benjamin Franklin
Born 17 Jan 1706; died 17 Apr 1790 at age 84. American printer and publisher, author, inventor and scientist, and diplomat. He become widely known in European scientific circles for his reports of electrical experiments and theories. He invented a type of stove, still being manufactured, to give more warmth than open fireplaces and the lightning rod.. He used bifocal eyeglasses also were his ideas. Grasping the fact that by united effort a community may have amenities which only the wealthy few can get for themselves, he helped establish institutions people now take for granted: a fire company (1736), a library (1731), an insurance company (1752), an academy (1751), and a hospital (1751). In some cases these foundations were the first of their kind in North America.
An elderly couple is vacationi...
An elderly couple is vacationing in the West. Sam always wanted a pair of authentic cowboy boots. Seeing some on sale one day, he buys them, wears them home, walking proudly. He walks into their room and says to his wife, "Notice anything different, Bessie?"

Bessie looks him over. "Nope."

Sam says excitedly, "Come on, Bessie, take a good look. Notice anything different about me?"

Bessie looks again. "Nope."

Frustrated, Sam storms off into the bathroom, undresses, and walks back into the room completely naked except for the boots. Again he asks, a little louder this time, "Notice anything different?"

Bessie looks up and down and says, "Sam, what's different? It was hanging down yesterday, it's hanging down today and it will be hanging down tomorrow!"

Furious, Sam yells, "And do you know why its hanging down, Bessie? It's hanging down because it's looking at my new boots!"

Bessie replies, "Should'a bought a hat, Sam!"