Brain Teasers User Profile
Yousif Ali
short ranking list

| | | |
| --- | --- | --- |
| 255. | Clarisa Bueti | 10 |
| 256. | Cameron Smith | 10 |
| 257. | Yousif Ali | 10 |
| 258. | Brendan Chau | 10 |
| 259. | Mike Restuccia | 9 |
last 3 solved tasks
| | |
| --- | --- |
| You have three stoves: a gas stove, a wood stove, and a coal stove, but only one match. Which should you light first? | |
| Look carefully the picture and guess the game name. | |
| The picture shows two parents, two children and their pets sitting down and enjoying reading their books. But there in and among them are six hidden words. Find 1 of 6 Words Hidden in the Picture. | |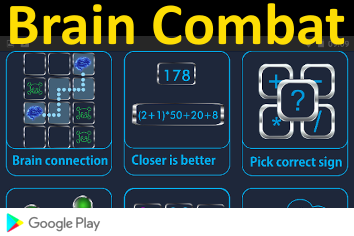 Alexander Bache
Born 19 Jul 1806; died 17 Feb 1867 at age 60.Alexander Dallas Bache was an American physicist who was Ben Franklin's great grandson and trained at West Point. Bache became the second Superintendent of the Coast Survey (1844-65). He made an ingenious estimate of ocean depth (1856) by studying records of a tidal wave that had taken 12 hours to cross the Pacific. Knowing that wave speeds depend on depth, he calculated a 2.2- mile average depth for the Pacific (which is within 15% of the presently accepted value). As President of the National Academy of Sciences, Bache secured greater government involvement in science. Through the Franklin Institute he instituted boiler tests to promote safety for steamboats.
One day, shortly after the bir...
One day, shortly after the birth of their new baby, the mother had to go out to run some errands.
The proud papa stayed home to watch his wonderful new son.
Soon after the mother left, the baby started to cry.
The father did everything he could think of doing, but the baby wouldn't stop crying.
Finally, the dad got so worried that he decided to take the infant to the doctor.
After the doctor listened to the father relate all that he had done to get the baby to stop crying, the doctor began to examine the baby's ears, chest and then down to the diaper area.
When he undid the diaper, he found that the diaper was indeed full.
"Here's the problem", the Dr. said, "He needs to be changed!"
The father was very perplexed, "But the diaper package says it is good for up to 10 lbs.!"