Brain Teasers User Profile
Sneška Se Smeška
short ranking list

| | | |
| --- | --- | --- |
| 260. | Teodora Sokić | 8 |
| 261. | jenelynn sampani | 8 |
| 262. | Sneška Se Smeška | 8 |
| 263. | Jasmina Popovic | 8 |
| 264. | Valentina Vereš | 8 |
last 3 solved tasks
| | |
| --- | --- |
| Mary's father has daughters: Nana, Nene, Nini and Nono. What is the fifth daughter's name? | |
| The picture shows two parents, two children and their pets sitting down and enjoying reading their books. But there in and among them are six hidden words. Find 1 of 6 Words Hidden in the Picture. | |
| There are 6 words hidden in the picture, can you find 1 of 6? | |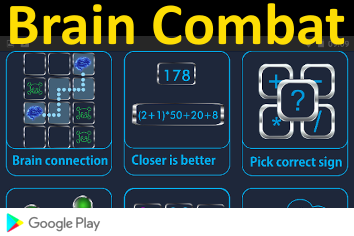 Sir Arthur Percy Morris Fleming
Born 16 Jan 1881; died 14 Sep 1960 at age 79.English engineer who was a major figure in developing techniques for manufacturing radar components. During WW I, Fleming made important advances in submarine-detection gear. In 1920, as a pioneer in the development of radio, he established in Manchester the second British transmitting station to broadcast programs on a daily basis. His work on demountable, high-power thermionic tubes made it possible to establish radar stations in Great Britain by the time WW II began in 1939.
A blonde is terribly overweigh...
A blonde is terribly overweight, so her doctor puts her on a diet. "I want you to eat regularly for 2 days, then skip a day, and repeat this procedure for 2 weeks. The next time I see you, you'll have lost at least 5 pounds."
When the blonde returned, she shocked the doctor by losing nearly 20 pounds. "Why, that's amazing!" the doctor said, "Did you follow my instructions?"
The blonde nodded, "I'll tell you though, I thought I was going to drop dead that 3rd day."
"From hunger, you mean?" asked the doctor.
"No, from all that skipping."