Brain Teasers User Profile
Sneška Se Smeška
short ranking list

| | | |
| --- | --- | --- |
| 250. | Teodora Sokić | 8 |
| 251. | jenelynn sampani | 8 |
| 252. | Sneška Se Smeška | 8 |
| 253. | Jasmina Popovic | 8 |
| 254. | Valentina Vereš | 8 |
last 3 solved tasks
| | |
| --- | --- |
| Mary's father has daughters: Nana, Nene, Nini and Nono. What is the fifth daughter's name? | |
| The picture shows two parents, two children and their pets sitting down and enjoying reading their books. But there in and among them are six hidden words. Find 1 of 6 Words Hidden in the Picture. | |
| There are 6 words hidden in the picture, can you find 1 of 6? | |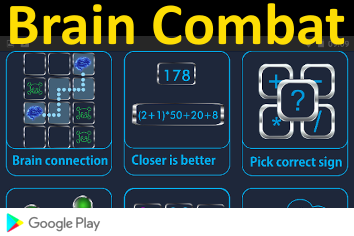 Oskar Minkowski
Died 18 Jul 1931 at age 73 (born 13 Jan 1858).German physiologist and pathologist who introduced the concept that diabetes results from suppression of a pancreatic substance (later found to be the hormone insulin). After studying how fat is metabolized by the body, in 1889, Oskar Minkowski and Joseph von Mering uncovered the role of the pancreas in diabetes. In an experiment in which they removed the pancreas from a dog, it consequently developed diabetes. He was the brother of mathematician Hermann Minkowski (whose idea of a four-dimensional or "Minkowski space", laid the mathematical foundation of Albert Einstein's general theory of relativity). Oskar's son, Rudolf Minkowski was a physicist and astronomer.
Preposition
A small-town country boy gets a scholarship to Harvard. During his first week on campus, when he's still learning to get around the place, he's trying to find the library to meet up with a study group. While wandering around, he sees an older, distinguished-looking man walking by. Figuring that the man is a professor, or otherwise associated with the school, he decides to ask him for directions.
"Excuse me," he asks, "do you know where the library is at?"
The man stops, looks at him, and sniffs, "Son, at Harvard we do not end a sentence with a preposition".
"OK. Do you know where the library is at, asshole?"