Brain Teasers User Profile
Пуфна Милева
short ranking list

| | | |
| --- | --- | --- |
| 27. | Nebojša Čokorilo | 1340 |
| 28. | Maja Nikolic | 1303 |
| 29. | Пуфна Милева | 1246 |
| 30. | Neelima Subrahmanyam | 1106 |
| 31. | Mirjana Panković | 992 |
last 3 solved tasks
| | |
| --- | --- |
| Replace asterisk symbols with a letters (***** P*G*) and guess the name of musician. Length of words in solution: 5,4. | |
| Find the first and the last name of a famous person. Text may go in all 8 directions. Length of words in solution: 7,6. | |
| Look carefully caricature and guess the name of musician. | |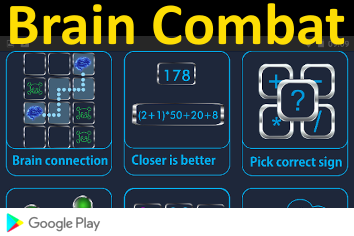 Samuel Molyneux
Born 18 Jul 1689; died 13 Apr 1728 at age 38.British astronomer (Royal Observatory at Kew) and politician. Together with assistant James Bradley, he made measurements of abberation - the diversion of light from stars. They made observations of the star  Draconis with a vertical telescope. Starting in 1725 they had the proof of the movement of the earth giving support to the Copernican model of the earth revolving around the sun. The star oscillated with an excursion of 39 arcsecs between its lowest declination in May and its the highest point of its oscillation in September. He was unfortunate to fall ill in 1728 and into the care of the Anatomist to the Royal Family, Dr Nathaniel St Andre, whose qualifications were as a dancing master. Molyneux died shortly thereafter.
Louis C.K.: Working in Fast Food
The guy came up to me, my manager, the first day and said, I want you to go to all the tables, scrape the gum off with a butter knife. And I was thinking, Im not doing that. Im definitely not doing it. But I thought, why just say, No! The hell with you! and get fired? Thats boring. Instead I said to him, Yeah, OK. Ill do it. Then, I didnt do it, and he came up to me later: Did you scrape the gum off the tables? I was like, Oh, yeah, of course I did, sure. And later, he comes up, he goes, You didnt scrape the gum off the tables? Im like, Ah! No. Damn. Are you gonna do it? Yeah, of course Im gonna do it. Three days later, I got fired. I got paid for three days.