Brain Teasers User Profile
Пуфна Милева
short ranking list

| | | |
| --- | --- | --- |
| 29. | Nebojša Čokorilo | 1340 |
| 30. | Maja Nikolic | 1303 |
| 31. | Пуфна Милева | 1246 |
| 32. | Neelima Subrahmanyam | 1106 |
| 33. | rayappan ray | 1004 |
last 3 solved tasks
| | |
| --- | --- |
| Replace asterisk symbols with a letters (***** P*G*) and guess the name of musician. Length of words in solution: 5,4. | |
| Find the first and the last name of a famous person. Text may go in all 8 directions. Length of words in solution: 7,6. | |
| Look carefully caricature and guess the name of musician. | |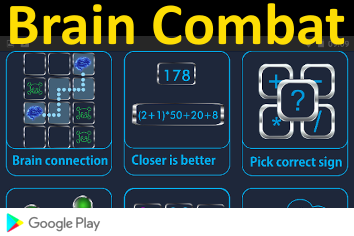 Daniel Nathans
Died 16 Nov 1999 at age 71 (born 30 Oct 1928).American microbiologist, corecipient of the Nobel Prize for Physiology or Medicine in 1978 (with American Hamilton Othanel Smith and Swiss scientist Werner Arber). The winners were cited for their discovery and application of restriction enzymes, which provide the "chemical knives" to cut genes (= DNA) into defined fragments. These may then be used (1) to determine the order of genes on chromosomes, (2) to analyse the chemical structure of genes and of regions of DNA which regulate the function of genes, and (3) to create new combinations of genes. Thus new avenues are opened to study the basic problems in developmental biology; and in medicine, to help the prevention and treatment of malformations, hereditary diseases and cancer.
A young man at this constructi...
A young man at this construction site was bragging that he could outdo anyone based on his strength. He especially made fun of one of the older workman. After several minutes, the older worker had enough. 
"Why don't you put your money where you mouth is?" he said. "I'll bet a week's wages that I can haul something in a wheelbarrow over to the other building that you won't be able to wheel back." 
"You're on, old man," the young man replied. "Let's see what you've got." 
The old man reached out and grabbed the wheelbarrow by the handles. Then nodding to the young man, he said with a smile, "All right. Get in."