Brain Teasers User Profile
Kishan Sharma
short ranking list

| | | |
| --- | --- | --- |
| 55. | Navodit Gupta | 224 |
| 56. | Irena Katic Kuzmanovic | 218 |
| 57. | Kishan Sharma | 217 |
| 58. | Anas Diab | 215 |
| 59. | Pratima Singh | 215 |
last 3 solved tasks
| | |
| --- | --- |
| An insomniac office worker looking for a way to change his life crosses paths with a devil-may-care soap maker and they form an underground ***** that evolves into something much, much more... Film was made in 1999. | |
| In 1986, in the province of Gyunggi, in South Korea, a second young and beautiful woman is found dead, raped and tied and gagged with her underwear. Detective Park Doo-Man and Detective Cho Yong-koo, two brutal and stupid local detectives without any technique, investigate the murder using brutality and torturing the suspects, without any practical result. The Detective Seo Tae-Yoon from Seoul comes to the country to help the investigations and is convinced that a serial-killer is killing the women. When a third woman is found dead in the same "modus-operandi", the detectives find leads of the assassin. Film was made in 2003. | |
| What is the center of gravity? | |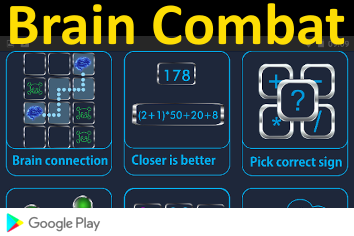 George Parker
Died 19 Jul 1937 at age 73 (born 1 Nov 1863).George Safford Parker was an American inventor who perfected the fountain pen and founded the Parker Pen Company to manufacture it. He began in a teaching career which introduced him to the unreliability of existing fountain pens used by his students. Through selling and repairing them, he learned of their construction. He ceased teaching in 1888 to experiment with his own design. By 8 Mar 1892, he incorporated Parker Pen Company. He subsequently patented many improvements, and was particularly successful in creating a reliable ink-flow system. During WW I, his Trench Pen utilized a tablet of pigment to be inserted into the pen and turned to fluid ink by filling the barrel with water.
Toilet Paper Named
An Indian girl walked into a general store and asked the clerk for some toilet paper. So the clerk says, "Well, we have two brands of toilet paper: Toilet Paper Royal and the generic kind which doesn't have a name."
So the Indian girl asks, "What's the difference?", to which the clerk replies, "The generic brand is cheaper." So the Indian girl buys the generic brand and walks home.
The next day she walks into the store with the roll of toilet paper and says, "I have found a name for this toilet paper."
Curious the clerk says, "Well what is it?"
The girl replies, "John Wayne, because it's rough and it's tough and it don't take no crap from Indians."