Brain Teasers User Profile
Neelima Subrahmanyam
short ranking list

| | | |
| --- | --- | --- |
| 360. | s castillo | 1 |
| 361. | Kale Koolness | 1 |
| 362. | Neelima Subrahmanyam | 1 |
| 363. | Ondřej Nentvich | 1 |
| 364. | Mircea Sabau | 1 |
last 3 solved tasks
| | |
| --- | --- |
| If 5-3-2=151022, 9-2-4=183652, 8-6-3=482466 and 5-4-5=202541 then 7-2-5=? | |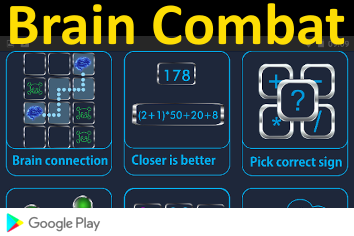 Leo Szilard
Died 30 May 1964 at age 66 (born 11 Feb 1898). Hungarian-American physicist who, with Enrico Fermi, designed the first nuclear reactor that sustained nuclear chain reaction (2 Dec 1942). In 1933, Szilard had left Nazi Germany for England. The same year he conceived the neutron chain reaction. Moving to N.Y. City in 1938, he conducted fission experiments at Columbia University. Aware of the danger of nuclear fission in the hands of the German government, he persuaded Albert Einstein to write to President Roosevelt, urging him to commission American development of atomic weapons. In 1943, Major General Leslie Groves, leader of the Manhattan Project designing the atomic bomb, forced Szilard to sell his atomic energy patent rights to the U.S. government.
We work by results
A minister dies and is waiting in line at the Pearly Gates. Ahead of him is a guy who's dressed in sunglasses, a loud shirt, leather jacket, and jeans.
Saint Peter addresses this guy, "Who are you, so that I may know whether or not to admit you to the Kingdom of Heaven?"
The guy replies, "I'm Joe Cohen, taxi-driver, of New York City."
Saint Peter consults his list. He smiles and says to the taxi-driver, "Take this silken robe and golden staff and Enter the Kingdom." The taxi-driver goes into Heaven with his robe and staff.
Next it's the minister's turn. He stands erect and booms out, "I am Joseph Snow, pastor of Saint Mary's for the last 43 years."
Saint Peter consults his list. He says to the minister, "Take this cotton robe and wooden staff and enter the Kingdom."
"Just a minute," says the minister. "That man was a taxi-driver and he gets a silken robe and golden staff. How can this be?"
"Up here, we work by results," says Saint Peter. "While you preached, people slept; while he drove, people prayed."