Brain Teasers User Profile
Leticia Okata
short ranking list

| | | |
| --- | --- | --- |
| 585. | Japa do CS | 1 |
| 586. | Andre Gggg | 1 |
| 587. | Leticia Okata | 1 |
| 588. | Manoel Batista | 1 |
| 589. | Arminda Brudey | 1 |
last 3 solved tasks
| | |
| --- | --- |
| If 1+4=5, 2+5=12 and 3+6=21 then 5+8=? | |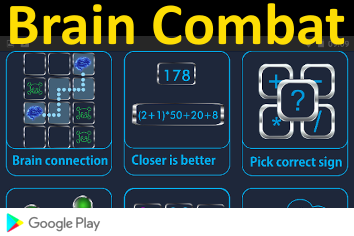 Johannes Jakob Sederholm
Born 20 Jul 1863; died 26 Jun 1934 at age 70.Jakob Johannes Sederholm was a Finnish geologist who pioneered the study of the Precambrian rocks of Finland. He was appointed geologist to the Geological Commission of Finland in 1888, where later he became its director (1893 to 1933). The Precambrian period ran from 3.96 billion to 570 million years ago. Precambrian rocks, called sheilds can only be found today in Africa, Europe, and North America. Not much of these rocks can be found, but the ones that are display evidence of having been altered by intense metamorphosism. The minerals that the sheilds are made of are generally granite, schist, or gneiss.
Republican or Democrat?
A woman in a hot air balloon realized she was lost. She lowered her altitude and spotted a man in a boat below. She shouted to him, "Excuse me, can you help me? I promised a friend I would meet him an hour ago, but I don't know where I am." The man consulted his portable GPS and replied, "You're in a hot air balloon, approximately 30 feet above a ground elevation of 2346 feet above sea level. You are at 31 degrees, 14.97 minutes north latitude and 100 degrees, 49.09 minutes west longitude.
She rolled her eyes and said, "You must be a (political party)." "I am,"replied the man. "How did you know?" "Well," answered the balloonist, everything you told me is technically correct, but I have no idea what to do with your information, and I'm still lost. Frankly, you've not been much help to me."
The man smiled and responded, "You must be a (political party)." "I am,"replied the balloonist. "How did you know?" "Well," said the man, "you don't know where you are or where you're going. You've risen to where you are, due to a large quantity of hot air. You made a promise that you have no idea how to keep, and you expect me to solve your problem. You're in exactly the same position you were in before we met but, somehow, now it's my fault."