Brain Teasers User Profile
Nguyễn Tuấn
short ranking list

| | | |
| --- | --- | --- |
| 427. | Simon Adanu Ogiji | 1 |
| 428. | Tran Nguyen Quoc Khang | 1 |
| 429. | Nguyễn Tuấn | 1 |
| 430. | Sofija Vrebac | 1 |
| 431. | John J Chalmers | 1 |
last 3 solved tasks
| | |
| --- | --- |
| MATH PUZZLE: Can you replace the question mark with a number? | |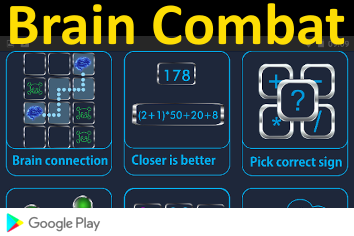 Guillaume Le Gentil de la Galaisiere
Died 22 Oct 1792 at age 67 (born 12 Sep 1725).Guillaume-Joseph-Hyacinthe-Jean-Baptiste Le Gentil de la Galaziere was a French astronomer who attempted to observe the transit of Venus across the sun by travelling to India in 1761. He failed to arrive in time due to an outbreak of war. He stayed in India to see the next transit which came eight years later. This time, he was denied a view because of cloudy weather, and so returned to France. There, he found his heirs had assumed he was dead and taken his property.
A very shy guy goes into a pub...
A very shy guy goes into a pub on Valentine's Day night and sees a beautiful woman sitting alone at the bar.
After an hour of gathering up his courage he finally goes over to her and asks tentatively, "Um, would you mind if I brought you a drink?"
She responds by yelling, at the top of her lungs, "No, I won't sleep with you tonight!"
Everyone in the pub is now staring at them. Naturally, the guy is hopelessly and completely embarrassed and he slinks back to his table totally red faced.
After a few minutes, the woman walks over to him and apologizes. She smiles at him and says, "I'm really sorry if I embarrassed you just then. You see, I'm a graduate student in psychology and I'm studying how people respond to embarrassing situations."
The man responds, at the top of his lungs, "No I will not pay $200!"