Brain Teasers User Profile
Tanesha Lindsey
short ranking list

| | | |
| --- | --- | --- |
| 138. | Lidija Duvnjak | 37 |
| 139. | Michael Dela Torre Lascuña | 37 |
| 140. | Tanesha Lindsey | 37 |
| 141. | Karan Gupta | 36 |
| 142. | Mark Shanteau | 35 |
last 3 solved tasks
| | |
| --- | --- |
| What represents the following text 88PK? | |
| Remove 5 letters from this sequence (EAXIPESRIEKNCHE) to reveal a familiar English word. | |
| Make the palindrome of the following letters: A, A, A, A, A, A, N, N, S, S, T, T | |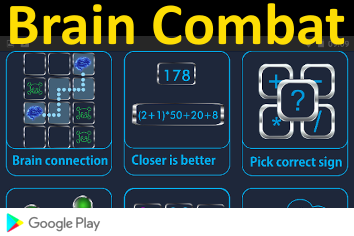 Gregory Pincus
Died 22 Aug 1967 at age 64 (born 9 Apr 1903).Gregory (Goodwin) Pincus was an American endocrinologist whose work on the antifertility properties of steroids led to the development of the first effective oral contraceptive: the birth-control pill. In 1934, Pincus made national headlines by achieving in-vitro fertilization of rabbits. The public was not ready for the vision of test-tube babies; instead of fame, he received notoriety. Consequently, he moved a small independent laboratory. There he did applied research, especially on steroids. In 1953, he was approached about developing a new form of contraception. He focussed on using progesterone as an effective anti-ovulent, and showed it could be a good contraceptive drug. In 1960, a synthetic progesterone drug was approved for contraceptive use.
Morris walks out into the stre...
Morris walks out into the street and manages to get a taxi just going by. He gets into the taxi, and the cab driver says, "Perfect timing. You're just like Dave."
"Who?"
"Dave Aronson. There's a guy who did everything right. Like my coming along when you needed a cab. It would have happened like that to Dave."
"There are always a few clouds over everybody," says Morris.
"Not Dave. He was a terrific athlete. He could have gone on the pro tour in tennis. He could golf with the pros. He sang like an opera baritone and danced like a Broadway star."
"He was something, huh?"
"He had a memory like a trap. Could remember everybody's birthday. He knew all about wine, which fork to eat with. He could fix anything. Not like me. I change a fuse, and I black out the whole neighborhood."
"No wonder you remember him."
"Well, I never actually met Dave."
"Then how do you know so much about him?" asks Morris.
"Because I married his widow."