Brain Teasers User Profile
Agus Khoir
short ranking list

| | | |
| --- | --- | --- |
| 656. | beca mejorado | 0 |
| 657. | A Nrz | 0 |
| 658. | Agus Khoir | 0 |
| 659. | Manju Krishnan | 0 |
| 660. | Rick Irwin | 0 |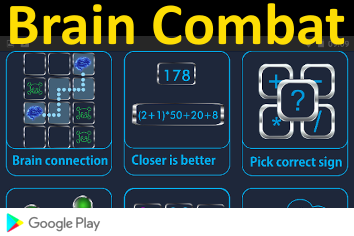 Gregori Aleksandrovich Margulis
Born 24 Feb 1946.Russian mathematician who was awarded the Fields Medal in 1978 for his contributions to the theory of Lie groups, though he was not allowed by the Soviet government to travel to Finland to receive the award. In 1990 Margulis immigrated to the United States. Margulis' work was largely involved in solving a number of problems in the theory of Lie groups. In particular, Margulis proved a long-standing conjecture by Atle Selberg concerning discrete subgroups of semisimple Lie groups. The techniques he used in his work were drawn from combinatorics, ergodic theory, dynamical systems, and differential geometry.
Toilet Paper
A little old lady goes into the store to do some shopping. She is bewildered over the large selection of toilet paper.
"Pardon me, sir," she says to the store manager, "but can you explain the differences in all these toilet papers?"
"Well," he replies pointing out one brand, "this is as soft as a baby's kiss. It's $1.50 per roll."
He grabs another and says, "This is nice and soft as a bunny, strong but gentle, and it's $1.00 a roll."
Pointing to the bottom shelf he tells her, "We call that our No Name brand, and it's 20 cents per roll."
"Give me the No Name," she says.
She comes back about a week later, seeks out the manager and says, "Hey! I've got a name for your No Name toilet paper. I call it John Wayne."
"Why?" he asks.
"Because it's rough, it's tough and it don't take crap off anybody!"