Brain Teasers User Profile
Nur Fitria Krismayantie
short ranking list

| | | |
| --- | --- | --- |
| 456. | Lisa Gifford | 2 |
| 457. | Fifi Drex | 2 |
| 458. | Nur Fitria Krismayantie | 2 |
| 459. | Dorothy Meyers | 2 |
| 460. | Abhay Ambale | 2 |
last 3 solved tasks
| | |
| --- | --- |
| MATH PUZZLE: Can you replace the question mark with a number? | |
| Find a missing number | |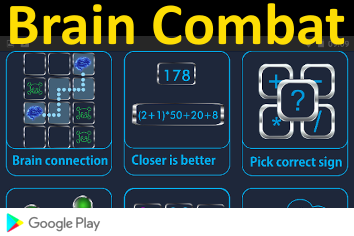 Cesare Lombroso
Died 19 Oct 1909 at age 73 (born 6 Nov 1835).Italian physician, psychiatrist and pioneer criminologist, who employed Darwinian ideas of evolution to account for criminal behaviour. Measuring heads of criminals against skulls of apes and prehistoric humans, he concluded that criminals were in fact hereditary victims of atavism - a reversion to evolutionarily primitive traits including those related to survival. In prehistoric times, a strong desire to kill, for example, would have made them good hunters and desirable mates, but criminals in urban environments. Lombroso believed this theory of atavistic criminality should influence punishment of crime. In many circles, his ideas met with concerted opposition. Later, Lombroso gradually included social factors as significant in disposing people to criminal behaviour.
Dinner prayer
Little Johnny and his family were having Sunday dinner at his Grandmother's house. Everyone was seated around the table as the food was being served. When Little Johnny received his plate, he started eating right away.
"Johnny! Please wait until we say our prayer," said his mother.
"I don't need to," the boy replied.
"Of course, you do," his mother insisted. "We always say a prayer before eating at our house."
"That's at our house," Johnny explained. "But this is Grandma's house and she actually knows how to cook!"
Found on https://britishexpats.com forum, topic Bad Jokes, published on Jan 29th 2012 by Tweedpipe
Happy National Tell A Joke Day!