Brain Teasers User Profile
Durlav Sarkar
short ranking list

| | | |
| --- | --- | --- |
| 794. | Chalumpol Trararak | 0 |
| 795. | Anand Jain | 0 |
| 796. | Durlav Sarkar | 0 |
| 797. | Frederick Tan | 0 |
| 798. | Tjio Keng Wie | 0 |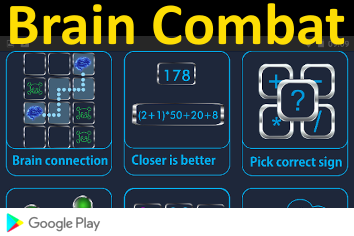 William Hewlett
Born 20 May 1913; died 12 Jan 2001 at age 87.William Redington Hewlett was an American electrical engineer who co-founded the Hewlett-Packard Company, a leading manufacturer computers, computer printers, and analytic and measuring equipment. In 1939, he formed a partnership known as Hewlett-Packard Company with David Packard, a friend and Stanford classmate. (The order of their names was determined by a coin toss.) HP's first product was an audio oscillator based on a design developed by Hewlett when he was in graduate school. Eight were sold to Walt Disney for Fantasia. Lesser-known early products were: bowling alley foul-line indicator, automatic urinal flusher, weight-loss shock machine. The company began with $538 intial capital, and its first production facility was a small garage in Palo Alto.
Makin' babies
A second grader came home from school and said to her mother, "Mom, guess what? We learned how to make babies today."
The mother, more than a little surprised, asked fearfully, "That's interesting. How do you make babies?"
"It's simple," replied the girl. "You just change 'y' to 'i' and add 'es'."