Brain Teasers User Profile
Olivera Jolovic
short ranking list

| | | |
| --- | --- | --- |
| 334. | Aero Celtic Grg | 4 |
| 335. | ranveer ranu | 4 |
| 336. | Olivera Jolovic | 4 |
| 337. | Nemanja Pantovic | 4 |
| 338. | DarkSide Beats | 4 |
last 3 solved tasks
| | |
| --- | --- |
| If 5abb5 + 422bc = 982ba find number abc. Multiple solutions may exist. | |
| If 2+3=10, 8+4=96, 7+2=63, 6+5=66 then 9+5=? | |
| There are 6 words hidden in the picture, can you find 1 of 6? | |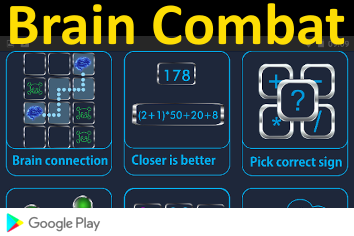 Josiah Spode II
Died 16 Jul 1827 (born 1754).English inventor who was a potter recognised for creating bone china Before the invention of bone china, the English manufactured fine soft-paste porcelain at Chelsea, Bow, and Derby. It was Josiah Spode who is generally recognised as the inventor of Fine Bone China as we now know it (1800). In Stoke-on-Trent, his father, Josiah Spode I (1733-97) began the pottery business with the manufacture of porcelain ornamented with designs inspired by eastern art. His son, Josiah Spode II, later mixed kaolin, feldspar, and bone ash to make a bone china paste that became the standard English paste in 1800. Spode china featured a large number of designs but was especially noted for its exotic birds. In 1806 he was appointed potter to the Prince of Wales.
Skydiving for the first time
A man is going skydiving for the first time. After listening to the instructor for what seems like days, he is ready to go.
The man goes up in the airplane and waits to get to the proper altitude. Excited, he jumps out of the airplane. After a bit, he pulls the ripcord. Nothing happens. He tries again. Still nothing. He starts to panic, but remembers his back-up chute. He pulls that cord. Nothing happens. He frantically begins pulling both cords, but to no avail.
Suddenly, he looks down and he can't believe his eyes. Another man is in the air with him, but this guy is going up! Just as the other guy passes by, the skydiver, by this time scared out of his wits, yells, "Hey, do you know anything about skydiving?" The other guy yells back, "No! Do you know anything about gas stoves?"