Brain Teasers User Profile
Olivera Jolovic
short ranking list

| | | |
| --- | --- | --- |
| 362. | Aero Celtic Grg | 4 |
| 363. | ranveer ranu | 4 |
| 364. | Olivera Jolovic | 4 |
| 365. | Nemanja Pantovic | 4 |
| 366. | DarkSide Beats | 4 |
last 3 solved tasks
| | |
| --- | --- |
| If 5abb5 + 422bc = 982ba find number abc. Multiple solutions may exist. | |
| If 2+3=10, 8+4=96, 7+2=63, 6+5=66 then 9+5=? | |
| There are 6 words hidden in the picture, can you find 1 of 6? | |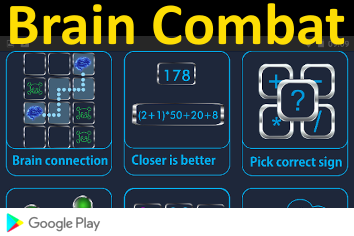 Pieter Zeeman
Born 25 May 1865; died 9 Oct 1943 at age 78. Dutch physicist who was an authority on magneto-optics. In 1896, he discovered the "Zeeman effect," the "phenomena produced in spectroscopy by the splitting up of spectral lines in a magnetic field." He shared (with Hendrik A. Lorentz) the Nobel Prize for Physics in 1902 for his discovery of the Zeeman effect.
Spaghetti
A wealthy man was having an affair with an Italian woman for several months. One night, during one of their rendezvous, she confided in him that she was pregnant. Not wanting to ruin his reputation or his marriage, he paid her a large sum of money if she would go to Italy to secretly have the child. If she stayed in Italy to raise the child, he would also provide child support until the child turned 18. She agreed, but asked how he would know when the baby was born. To keep it discreet, he told her simply to mail him a post card, and write "Spaghetti" on the back. He would then arrange for child support payments to begin.
One day, about 9 months later, he came home to his confused wife. "Honey," she said, "you received a very strange post card today."
"Oh, just give it to me and I'll explain it" he said.
The wife obeyed, and watched as her husband read the card, turned white, and fainted.
On the card was written: "Spaghetti, Spaghetti, Spaghetti. Two with meatballs, one without."