Brain Teasers User Profile
Bennie Keisling
short ranking list

| | | |
| --- | --- | --- |
| 283. | Alexis StLaurent | 7 |
| 284. | bipinraj kunwar | 7 |
| 285. | Bennie Keisling | 6 |
| 286. | Cortney Renee Spears | 6 |
| 287. | PvP Queen | 6 |
last 3 solved tasks
| | |
| --- | --- |
| What do you have to give before you can keep it? | |
| Always old, sometimes new. Never sad, sometimes blue. Never empty, sometimes full. Never pushes, always pulls. What am I? | |
| You can swallow me, but I can swallow you. What am I? | |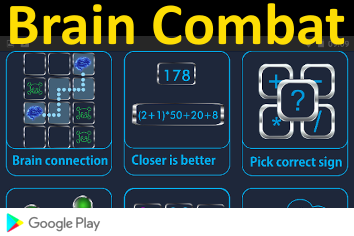 First manned balloon ascent
In 1783, Frenchman Jean Pilâtre de Rozier (1754-1785) made a tethered balloon ascent, in the gardens of La Muette. The Montgolfier-made balloon, Aerostat Reveillon, carrying Pilâtre, first man to leave the earth, rose to the end of its 250- ft tether. It stayed aloft for15 minutes, then landed safely nearby. On 21 Nov 1783, untethered, Pilâtre and Marquis d'Arlande made the first manned free flight, across Paris. On 15 Jun 1785, Pilâtre attempt the first east-to-west crossing of the English Channel with a hybrid balloon combining lift from both hydrogen and hot air. Within minutes of launch, the craft exploded, and plunged to the rocks on the coast of Wimereux. Neither Pilâtre nor his co-pilot, Romain, survived the crash.
Late one Sunday afternoon, a b...
Late one Sunday afternoon, a blonde from a Pennsylvania small town was taking a long walk through a nearby meadow, when she was surprised to see a parachutist trapped in the high branches of a tree.
"Help!" he cried when he spotted her down below.
"What are you doing up there?" she called back.
"I was skydiving," he answered, "and my parachute didn't open!"
The blonde rolled her eyes: "Well, of course it didn't. If you'd just asked one of the locals, anybody could've told you that nothing around here opens on a Sunday!"