Brain Teasers User Profile
Andre De bruyn
short ranking list

| | | |
| --- | --- | --- |
| 773. | Raju Madiga | 0 |
| 774. | Rosalie Kelley | 0 |
| 775. | Andre De bruyn | 0 |
| 776. | Arun Raja | 0 |
| 777. | Jania Camp | 0 |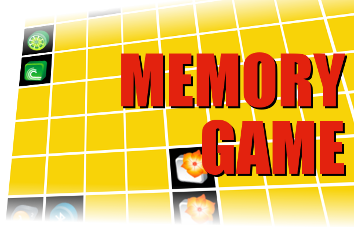 Phantoscope
In 1895, the Phantoscope, an early motion picture projector that enlarged film images for viewing by large groups, was patented by Charles Francis Jenkins (No. 536,569). The Phantascope was designed jointly by C. Francis Jenkins and Thomas Armat, and shown at the Cotton States Exposition in Atlanta, Ga. in October 1895. Armat sold his rights to Thomas Edison, who marketed the invention. The Phantascope, modified by Armat, became the basis of Edison's Vitascope projector. These developments owed much to George Eastman's invention of roll film, followed by transparency film, that enabled the same camera to make multiple photographs in a series.
A Yankee lawyer went duck hunt...
A Yankee lawyer went duck hunting in eastern North Carolina. He shot and dropped a bird, but it fell into a farmer's field on the other side of a fence. As the lawyer climbed over the fence, an elderly gentleman asked him what he was doing. The lawyer responded, "I shot a duck and it fell in this field, I'm going into retrieve it." 
The old farmer replied. "This is my property, and you are not coming over here." 
The indignant lawyer said, "I am one of the best trial attorneys in the U.S. and, if you don't let me get that duck, I'll sue you and take everything! 
The old farmer smiled and said, "Apparently, you don't know how we do things here in North Carolina. We settle small disagreements like this with the NC Three-Kick Rule." 
The lawyer asked, "What is the NC three-Kick Rule?" 
The Farmer replied. "Well, first I kick you three times and then you kick me three times, and so on, back and forth, until someone gives up." 
The Yankee attorney quickly thought about the proposed contest and decided that he could easily take the old southerner. He agreed to abide by the local custom. 
The old farmer slowly climbed down from the tractor and walked up to the city feller. His first kick planted the toe of his heavy work boot into the Yankee lawyer's groin and dropped him to his knees. His second kick nearly wiped the man's nose off his face. The barrister was flat on his belly when the farmer's third kick to a kidney nearly caused him to give up. 
The Yankee lawyer summoned every bit of his will and managed to get to his feet and said, "Okay, you old redneck southerner, now it's my turn." 
The old North Carolina farmer smiled and said, "Now, I give up. You can have the duck."