Brain Teasers User Profile
Abdulrahman Alabsari
short ranking list

| | | |
| --- | --- | --- |
| 832. | Kobi Gann | 0 |
| 833. | Sarabel Filiu | 0 |
| 834. | Abdulrahman Alabsari | 0 |
| 835. | Amir Shafabakhsh | 0 |
| 836. | Архив психбольного | 0 |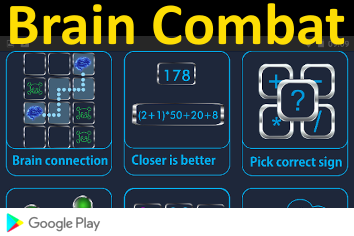 Alfred Bernhard Nobel
Born 21 Oct 1833; died 10 Dec 1896 at age 63. Swedish chemist and inventor who invented dynamite and other, more powerful explosives. An explosives expert like his father, in 1866 he invented a safe and manageable form of nitroglycerin he called dynamite, and later, smokeless gunpowder and (1875) gelignite. He helped to create an industrial empire manufacturing many of his other inventions. Nobel amassed a huge fortune, much of which he left in a fund to endow the annual prizes that bear his name. First awarded in 1901, these prizes were for achievements in the areas of physics, chemistry, physiology or medicine, literature, and peace. The sixth prize, for economics, was instituted in his honour in 1969.
While on a road trip, an elder...
While on a road trip, an elderly couple stopped at a roadside restaurant for lunch. After finishing their meal, they left the restaurant and resumed their trip. When leaving, the elderly woman unknowingly left her glasses on the table. And, she didn't miss them until after they had been driving about twenty minutes. By then, to add to the aggravation, they had to travel quite a distance before they could find a place to turn around in order to return to the restaurant to retrieve her glasses.
All the way back, the elderly husband became the classic grouchy old man. He fussed and complained and scolded his wife relentlessly during the entire return drive. The more he chided her, the more agitated he became. He just wouldn't let up one minute.
To her relief, they finally arrived at the restaurant. And as the woman got out of the car and hurried inside to retrieve her glasses, the old geezer yelled to her, "While you're in there, you might as well get my hat".