Brain Teasers User Profile
Soumyodeep Dolui
short ranking list

| | | |
| --- | --- | --- |
| 735. | Tina Dubajić | 0 |
| 736. | Svjetlana Ivanovic | 0 |
| 737. | Soumyodeep Dolui | 0 |
| 738. | Miroslav Obradovic | 0 |
| 739. | Nuno Costa | 0 |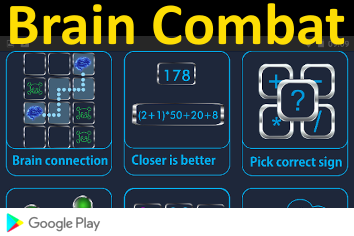 William Clouser Boyd
Died 19 Feb 1983 at age 79 (born 4 Mar 1903).American immunochemist, who with his wife Lyle, during the 1930's, made a worldwide survey of the distribution of blood types. He discovered that blood groups are inherited and not influenced by environment. By genetic analysis of the blood groups that human races are populations that differ in the difference of their alleles. On this basis, he divided the world population into 13 geographically distinct races with different blood group gene profiles. Later, Boyd discovered lectins, which are antibody-like proteins, in plants. He also studied the blood groups of mummies.
Big People Words
A group of kindergartners were trying to become accustomed to the first grade. The biggest hurdle they faced was that the teacher insisted on no baby talk.
"You need to use 'big people' words," she'd always remind them. She asked Chris what he had done over the weekend. "I went to visit my Nana."
"No, you went to visit your GRANDMOTHER. Use big people words!" She then asked Mitchell what he had done. "I took a ride on a choo-choo."
She said, "No, you took a ride on a TRAIN. Use big people words." She then asked Bobby what he had done. "I read a book," he replied.
"That's WONDERFUL!" the teacher said. "What book did you read?" Bobby thought about it, then puffed out his little chest with great pride and said, "Winnie the Shit."