Brain Teasers User Profile
Hannes Bloomfield
short ranking list

| | | |
| --- | --- | --- |
| 431. | music my life | 0 |
| 432. | Vasanth Prabhu | 0 |
| 433. | Hannes Bloomfield | 0 |
| 434. | Krishnaswami CVR | 0 |
| 435. | Yuliana Erzerumtseva | 0 |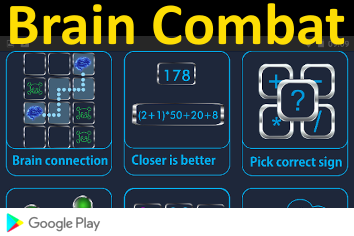 Cyril Dean Darlington
Died 26 Mar 1981 at age 77 (born 19 Dec 1903). British biologist whose research on chromosomes influenced the basic concepts of the hereditary mechanisms underlying the evolution of sexually reproducing species. He elucidated the behaviour of chromosomes during the formation of gametes (meiosis). Knowing that Thomas Hunt Morgan had shown that portions of homologous chromosomes cross over (are exchanged), Darlington recognized that this applied to evolution. He formulated a theory of evolution in which the inherited characteristics of the next generation are variable, determined by this crossing over mechanism.
The district attorney stared a...
The district attorney stared at the jury, unable to believe the "not guilty" verdict he'd just heard. Bitterly, he asked, "What possible excuse could you have for acquitting this man?"
The foreman answered, "Insanity."
The attorney responded, still incredulous, "I could understand that, but... all twelve of you?"