Brain Teasers User Profile
Hannes Bloomfield
short ranking list

| | | |
| --- | --- | --- |
| 622. | music my life | 0 |
| 623. | Vasanth Prabhu | 0 |
| 624. | Hannes Bloomfield | 0 |
| 625. | Krishnaswami CVR | 0 |
| 626. | Yuliana Erzerumtseva | 0 |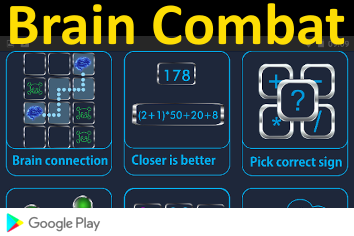 Ocean depth record
In 1960, a specially constructed bathyscaphe, the Trieste, descended 35,810 feet in the Pacific Ocean into Challenger Deep. This, the deepest point known to exist on earth, is in the Marianas Trench near the island of Guam. The Trieste cabin was a six-foot diameter steel capsule weighing 14 tons engineered by Swiss scientist Auguste Piccard to withstand the 16,000 lbs/sq.in. water pressure at that depth. Jacques Piccard (Auguste's son) and Navy Lieutenant Don Walsh made the five-hour descent, setting a deep-diving record. Through their window, they saw a foot-long fish, and thus answered the question of biologists who long wondered whether life could exist at such depths of the ocean. The record has stood unchallenged for 40 years since their historic dive.
A close shave
A man enters a barber shop for a shave.
While the barber is foaming him up, he mentions the problem he has getting a close shave around his cheeks.
"I have just the thing," says the barber taking a small wooden ball from a nearby drawer. "Just place this between your cheek and gum."
The client places the ball in his mouth and proceeds with the closest shave the man has ever experienced.
After a few strokes, the client asks in garbled speech "And what if I swallow it?"
"No problem" says the barber. "Just bring it back tomorrow like everyone else does!"