Brain Teasers User Profile
D Nzuve
short ranking list

| | | |
| --- | --- | --- |
| 579. | Laura Doyle | 1 |
| 580. | Gemma Trebicki | 1 |
| 581. | D Nzuve | 1 |
| 582. | J. Andrés Cerquera | 1 |
| 583. | Zaki Din | 1 |
last 3 solved tasks
| | |
| --- | --- |
| There are 6 words hidden in the picture, can you find 1 of 6? | |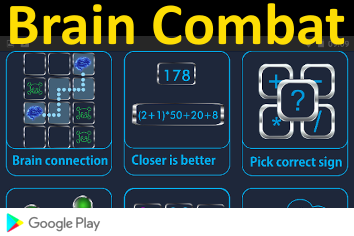 Fritz Haber
Born 9 Dec 1868; died 29 Jan 1934 at age 65. German physical chemist, winner of the Nobel Prize for Chemistry (1918) for his development of a method of synthesizing ammonia (1909) directly from nitrogen and hydrogen. This led to commercial large-scale production of nitrogen fertilizer. With the expertise of Carl Bosch, a chemist working at the Badische Anilin- und Soda- Fabrik (BASF), obstacles which hindered the large-scale adoption of the process were overcome and the Haber-Bosch process was born. The Haber-Bosch high pressure process followed in the 1920s. Haber was also responsible for introducing poison gases for chemical warfare in WW I. Being a Jew, he left Germany in 1933 to go into exile in Britain, working in Cambridge at the Cavendish Laboratory.
Reasons To Allow Drinking At Work
The below are valid reasons as to why drinking should be allowed at work. If you use them wisely, you may even be able to convince your boss into allowing alcohol.
1. It's an incentive to show up.
2. It reduces stress.
3. It leads to more honest communications.
4. It reduces complaints about low pay.
5. It cuts down on time off because you can work with a hangover.
6. Employees tell management what they think, not what management wants to hear.
7. It helps save on heating costs in the winter.
8. It encourages carpooling.
9. Increases job satisfaction because if you have a bad job you don't care.
10. It eliminates vacations because people would rather come to work.
11. It makes fellow employees look better.
12. It makes the cafeteria food taste better.
13. Bosses are more likely to hand out raises when they are wasted.
14. Salary negotiations are a lot more profitable.
15. If something does something stupid on the job, it will be quickly forgotten.