Brain Teasers User Profile
Thomas Dorsey
short ranking list

| | | |
| --- | --- | --- |
| 514. | Frans Malungane | 0 |
| 515. | Vere Murdoch | 0 |
| 516. | Thomas Dorsey | 0 |
| 517. | Indrajit Roy Choudhury | 0 |
| 518. | Archie Scott | 0 |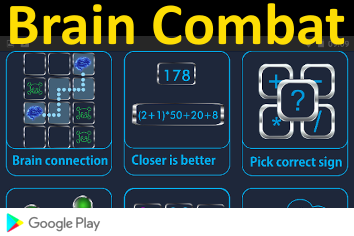 Felix Bloch
Born 23 Oct 1905; died 10 Sep 1983 at age 77.Swiss-born American physicist who shared (with independent discoverer, E.M. Purcell) the Nobel Prize for Physics in 1952 for developing the nuclear magnetic resonance (NMR) method of measuring the magnetic field of atomic nuclei. He obtained his PhD under Werner Heisenberg in 1928, then taught briefly in Germany, but as a Jew, when Hitler came to power, he left Europe for the USA. Bloch's concept of magnetic neutron polarization (1934) enabled him, in conjunction with L. Alvarez, to measure the neutron's magnetic moment. During WW II he worked on the atomic bomb. Thereafter, Bloch and co-workers developed NMR, now widely used technique in chemistry, biochemistry, and medicine. In 1954 he became the first director of CERN.
An eagle was sitting on a tree...
An eagle was sitting on a tree resting, doing nothing.
A small rabbit saw the eagle and asked him, 'Can I also sit like you and do nothing?'The eagle answered: 'Sure, why not.'
So, the rabbit sat on the ground below the eagle and rested. All of a sudden, a fox appeared, jumped on the rabbit and ate it.
Moral of the story:
To be sitting and doing nothing, you must be sitting very, very high up.