Brain Teasers User Profile
goran blešić
short ranking list

| | | |
| --- | --- | --- |
| 225. | Verica Vuk | 6 |
| 226. | Quang Ngô | 6 |
| 227. | goran blešić | 6 |
| 228. | rj malacas | 6 |
| 229. | Nikola Reljic | 6 |
last 3 solved tasks
| | |
| --- | --- |
| Can you name the athletes by the picture? | |
| Find the 6 letters word. Word may go in all 8 directions. | |
| How many cubes are there? | |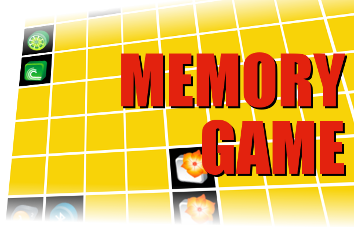 Sir Marc Isambard Brunel
Born 25 Apr 1769; died 12 Dec 1849 at age 80. French-English engineer and inventor who solved the historic problem of underwater tunneling. A prolific inventor, Brunel designed machines for sawing and bending timber, boot making, stocking knitting, and printing. As a civil engineer, his designs included the Île de Bourbon suspension bridge and the first floating landing piers at Liverpool. In 1818, however, Brunel patented the tunneling shield, a device that made possible tunneling safely through waterbearing strata. On 2 Mar 1825 operations began for building a tunnel under the Thames River between Rotherhithe and Wapping. The Thames Tunnel was eventually opened on 25 Mar 1843. It has a twin horseshoe cross-section with height of 23-ft (7m), width of 37-ft (11m), and total length 1,506-ft (406m).
Under negotiations
An elderly married couple was traveling by car on a road trip. After almost 11 hours on the road, they were too tired to continue and decided to take a room. But they only planned to sleep for four hours and then get back on the road. When they checked out four hours later, the desk clerk handed them a bill for $350.00.
The husband exploded and demanded to know why the charge was so high. He told the clerk that though it's a nice hotel, the rooms certainly aren't worth $350.00 for four hours. The clerk nodded and told him that $350.00 is the "standard rate." The husband wasn't happy with the explanation and insisted on speaking to the manager.
The manager appeared, listened to him and then explained that the hotel has an Olympic-sized pool and a huge conference centre that were available for them to use.
"But we didn't use them," the husband said.
''Well, they are here, and you could have," explained the manager. The manager went on to explain that the couple could also have taken in one of the shows for which the hotel is famous. "We have the best entertainers from New York, Hollywood and Las Vegas here," he said.
"But we didn't go to any of those shows," the husband said.
"Well, we have them, and you could have," the manager replied. No matter what amenity the manager mentioned, the husband replied: "But we didn't use it!"
The manager was unmoved and eventually the husband gave up and agreed to pay. As he didn't have the checkbook he asked his wife to write the check. She did and gave it to the manager. The manager was surprised when he looked at the check.
"But ma'am, this is only made out for $50.00," he said.
''That's correct. I charged you $300.00 for sleeping with me," she replied.
"But I didn't!" exclaimed the manager.
"Well, too bad. I was here, and you could have."