Brain Teasers User Profile
Ethelena Maheia
short ranking list

| | | |
| --- | --- | --- |
| 514. | Mateja ツ | 0 |
| 515. | Crystal Goodnight | 0 |
| 516. | Ethelena Maheia | 0 |
| 517. | Srdjan Cvetanovic | 0 |
| 518. | Usman Qamar | 0 |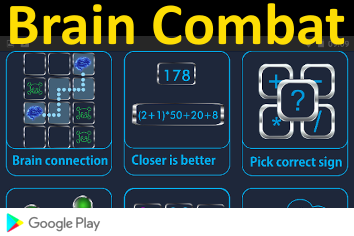 Phantoscope
In 1895, the Phantoscope, an early motion picture projector that enlarged film images for viewing by large groups, was patented by Charles Francis Jenkins (No. 536,569). The Phantascope was designed jointly by C. Francis Jenkins and Thomas Armat, and shown at the Cotton States Exposition in Atlanta, Ga. in October 1895. Armat sold his rights to Thomas Edison, who marketed the invention. The Phantascope, modified by Armat, became the basis of Edison's Vitascope projector. These developments owed much to George Eastman's invention of roll film, followed by transparency film, that enabled the same camera to make multiple photographs in a series.
A man and his wife were sittin...
A man and his wife were sitting in the living room and he said to her, "Just so you know, I never want to live in a vegetative state, dependent on some machine and fluids from a bottle. If that ever happens, just pull the plug."
His wife got up, unplugged the TV and threw out all of his beer.