Brain Teasers User Profile
Carla Mae Lorcha
short ranking list

| | | |
| --- | --- | --- |
| 180. | Aminjon Bozorov | 21 |
| 181. | Thắng Nguyễn Đức | 21 |
| 182. | Carla Mae Lorcha | 20 |
| 183. | Baxtbek Ibroximov | 20 |
| 184. | Nenad Golubovic | 19 |
last 3 solved tasks
| | |
| --- | --- |
| Background picture associated with the solution. | |
| Look carefully the picture and guess the game name. | |
| Look carefully the picture and guess the game name. | |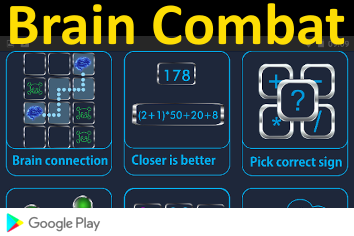 Gordon Allport
Born 11 Nov 1897; died 9 Oct 1967 at age 69. Gordon Willard Allport was an American humanistic psychologist and educator who developed trait theory in an original theory of personality. Allport thought the uniqueness of each personality was one of the most important things to understand. Part of this uniqueness is due to the many, many parts of our personality. He and many other psychologists considered reflexes, habits, drives or needs, beliefs, our particular view of our environment, goals or intentions, values, attitudes, and traits as being the kind of factors that determine what we do. Thus, "personality" becomes very complex. Unlike Sigmund Freud, he did not see us as slavishly controlled by innate or external factors because humans have the ability to make conscious choices about how to behave.
One Sunday, in counting the mo...
One Sunday, in counting the money in the weekly offering, the Pastor of a small church found a pink envelope containing $1,000. It happened again the next week!
The following Sunday, he watched as the offering was collected and saw an elderly woman put the distinct ivepink envelope on the plate. This went on for weeks until the pastor, overcome by curiosity, approached her.
"Ma'am, I couldn't help but notice that you put $1,000 a week in the collection plate," he stated.
"Why yes," she replied, "every week my son sends me money and I give some of it to the church."
The pastor replied, "That's wonderful. But $1000 is a lot,are you sure you can afford this? How much does he send you?"
The elderly woman answered, "$10,000 a week."
The pastor was amazed. "Your son is very successful;what does he do for a living?"
"He is a veterinarian," she answered.
"That's an honorable profession, but I had no idea they made that much money," the pastor said. "Where does he practice?"
The woman answered proudly, "In Nevada .. He has two cat houses, one in Las Vegas, and one in Reno"