Brain Teasers User Profile
fred schwickrath
short ranking list

| | | |
| --- | --- | --- |
| 706. | kodabear riggs | 0 |
| 707. | Filip Popescu | 0 |
| 708. | fred schwickrath | 0 |
| 709. | Thobani Mabizela | 0 |
| 710. | Mateja ツ | 0 |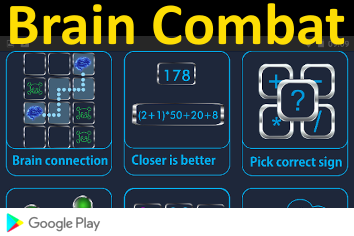 Sir Bernard Katz
Born 26 Mar 1911.German-born British physiologist who elucidated how nerve cells transmit signals to muscles. Although it was known that neurons release acetylcholine at their terminal ends, Katz discovered in the early 1950s that the release of this neurotransmitter occurs continuously and spontaneously, although at low levels when neurons are at rest. Further, he found that acetylcholine is released in discrete packets, later called vesicles. In the late 1960s, Katz determined that the amount of acetylcholine in a vesicle was related to the electrical potential at the terminal of an axon (the long extension of a neuron that transmits the impulse). These studies won him a share (with Julius Axelrod and Ulf von Euler) of the 1970 Nobel Prize for Physiology or Medicine.
The blind salesman
A guy goes into Wal-Mart to buy a rod and reel. He doesn't know which one to get, so he just grabs one and goes over to the register. There is a Wal-Mart associate standing there with dark shades on. He says, "Excuse me, Sir...can you tell me anything about this rod and reel?"
He says, "Sir, I'm blind, but if you will drop it on the counter I can tell you everything you need to know about it from the sound that it makes." The guy didn't believe him but dropped it on the counter anyway.
He said, "Thats a 6' graphite rod with a Zebco 202 reel and 10 lb. test line...It's a good all around rod and reel, and it's $20.00."
The guy says, "It is amazing that you can tell all that just by the sound of it dropping on the counter. I think it's what I'm looking for, so I'll take it."
He walks behind the counter to the register, and in the meantime the guy farts. At first he is embarrassed but then realizes that there is no way he could tell it was him. Being blind, the salesman wouldn't know that he was the only other person around. He rings up the sale and says, "That will be $25.50."
The guy says, "But didn't you say it was $20.00?" He says, "Yes sir, the rod and reel is $20.00, the duck call is $3.00, and the catfish stink bait is $2.50."