Brain Teasers User Profile
Nuno Pereira
short ranking list

| | | |
| --- | --- | --- |
| 546. | Nataley Cecile Mokate | 0 |
| 547. | Fazil Hashim | 0 |
| 548. | Nuno Pereira | 0 |
| 549. | George Bell | 0 |
| 550. | Aster Z | 0 |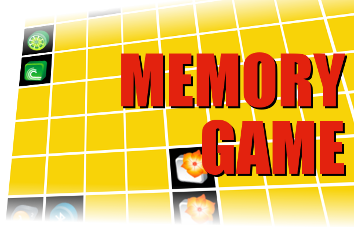 Philip Hauge Abelson
Born 27 Apr 1913; died 1 Aug 2004 at age 91. American physical chemist who proposed the gas diffusion process for separating uranium-235 from uranium-238 which was essential to the development of the atomic bomb. In collaboration with the U.S. physicist Edwin M. McMillan, he discovered a new element, later named neptunium, produced by irradiating uranium with neutrons. At the end WW II, his report on the feasibility of building a nuclear-powered submarine gave birth to the U.S. program in that field. In 1946, Abelson returned to the Carnegie Institution and pioneered in utilizing radioactive isotopes. As director of the Geophysics Laboratory of the Carnegie Institution (1953-71), he found amino acids in fossils, and fatty acids in rocks more than 1,000,000,000 years old.
Special golf ball
Two friends went out to play golf and were about to tee off, when one fellow noticed that his partner had just one golf ball.
"Don't you have at least one other golf ball?" he asked.
The other guy replied that no, he only needed the one.
"Are you sure?" the friend persisted. "What happens if you lose that ball?"
The other guy replied, "This is a very special golf ball. I won't lose it so I don't need another one."
"Well," the friend asked, "what happens if you miss your shot and the ball goes in the lake?"
"That's OK," he replied, "this special golf ball floats. I'll be able to retrieve it."
"Well what happens if you hit it into the trees and it gets lost among the bushes and shrubs?"
The other guy replied, "That's OK too. You see, this special golf ball has a homing beacon. I'll be able to get it back -- no problem."
Exasperated, the friend asks, "OK. Let's say our game goes late, the sun goes down, and you hit your ball into a sand trap. What are you going to do then?"
"No problem," says the other guy, "you see, this ball is florescent. I'll be able to see it in the dark."
Finally satisfied that he needs only the one golf ball, the friend asks, "Hey, where did you get a golf ball like that anyway?"
The other guy replies, "I found it."