Brain Teasers User Profile
Carman S.
short ranking list

| | | |
| --- | --- | --- |
| 405. | Josh Middleton | 1 |
| 406. | Milica Grasic | 1 |
| 407. | Carman S. | 1 |
| 408. | Robert Justin | 0 |
| 409. | Amanda Owens | 0 |
last 3 solved tasks
| | |
| --- | --- |
| If 8bca2 - 723c3 = 127b9 find number abc. Multiple solutions may exist. | |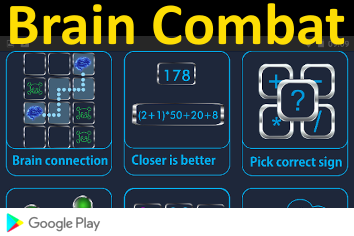 Gilbert Newton Lewis
Died 23 Mar 1946 at age 70 (born 23 Oct 1875). American chemist who collaborated with Irving Langmuir in developing an atomic theory. He developed a theory of valency, which introduced the covalent bond (c. 1916), whereby a chemical combination is made between two atoms by the sharing of a pair of electrons, one contributed from each atom. This was part of his more general octet theory, published in Valence and the Structure of Atoms and Molecules (1923). Lewis visualized the electrons in an atom as being arranged in concentric cubes. The sharing of these electrons he illustrated in the Lewis dot diagrams familiar to chemistry students. He generalized the concept of acids and bases now known as Lewis acids and Lewis bases.«
A lady goes to the doctor and...
A lady goes to the doctor and complains her husband is losing interest in sex.
He gives her a pill but warns her that it's still experimental. He tells her to slip it in his mashed potatoes at dinner. At dinner that night, she does just that.
About a week later she's back at the doctor and tells him, "The pill worked great! I put it in his mashed potatoes like you said.
It wasn't five minutes later that he jumped up, pushed all the food and dishes to the floor, grabbed me, ripped off all my clothes and ravaged me right there on the table."
The doctor says, "Oh dear -- I'm sorry, we didn't realize the pill was that strong. The foundation will be glad to pay for any damages."
The lady replied, "That's very kind - but I don't think the restaurant will let us back in anyway."