Brain Teasers User Profile
chris fox
short ranking list

| | | |
| --- | --- | --- |
| 430. | Alec Kevin | 1 |
| 431. | selvasundaram balasubramanian | 1 |
| 432. | chris fox | 1 |
| 433. | Vinu Patel | 1 |
| 434. | Lasith Premathilaka | 1 |
last 3 solved tasks
| | |
| --- | --- |
| How many blocks are there? | |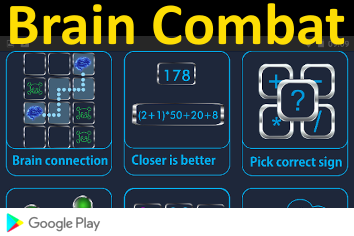 Alfred Wolf
Died 17 Dec 1998 at age 75 (born 13 Feb 1923).Alfred Peter Wolf was an American nuclear and organic chemist. As a senior chemist at the U.S. Brookhaven National Laboratory, he made pioneering contributions over nearly 50 years in the field of organic radiochemistry. By the mid-1960's, his fundamental studies in the synthesis of small, radiolabeled compounds grew into a new interest in developing radiotracers labeled with short-lived positron emitting isotopes like carbon-11 so that the tracer method could be applied to visualize biochemical transformations in living systems. His discoveries led to advances in medical imaging, especially the development of positron emission tomography, or PET, a tool now used worldwide to diagnose disease and study the brain's inner workings.
Praise the Lord
An elderly lady was well-known for her faith and for her boldness in talking about it. She would stand on her front porch and shout, "PRAISE THE LORD!"
Next door to her lived an atheist who would get so angry at her proclamations that he would shout, "There ain't no Lord!"
Hard times set in on the elderly lady, and she prayed for God to send her some assistance. She stood on her porch and shouted, "PRAISE THE LORD! God, I need food. I am having a hard time. Please, Lord, send me some groceries."
The next morning, the lady went out on her porch and noted a large bag of groceries and shouted, "PRAISE THE LORD!"
The neighbor jumped from behind a bush and said, "HA...HA. I told you there was no Lord! I bought those groceries, myself! God didn't!"
The lady started jumping up and down and clapping her hands and saying, "PRAISE THE LORD! He not only sent me groceries, but He made the Devil pay for them! PRAISE THE LORD!"