Brain Teasers User Profile
Bharath Kumar
short ranking list

| | | |
| --- | --- | --- |
| 713. | Jim Davis | 0 |
| 714. | Gadi Anshel | 0 |
| 715. | Bharath Kumar | 0 |
| 716. | Manjur ahemad Bhatt | 0 |
| 717. | raqeeb haq | 0 |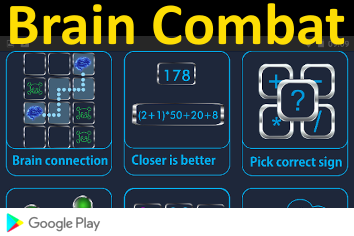 Fullerenes
In 1985, the first discovery of a fullerene was published in the journal Nature. In Sep 1985, the American chemists Robert F. Curl, Jr. and Richard E. Smalley, colleagues at Rice met with Sir Harold W. Kroto of the University of Sussex, England. In 11 days of research, they discovered the first fullerene, C60, a spherical cluster of carbon atoms. The discovery of this new structure, dubbed buckminsterfullerene or buckyball, opened a new branch of chemistry, and all three men were awarded the 1996 Nobel Prize for Chemistry for their work.
The place where I work decided...
The place where I work decided to provide company-paid cell phones to the "suits" upstairs. After negotiating a deal with a cell phone company, we arranged for the phones to be sent to the homes of the various VIP's.
The day after delivery, I received a call from a partner screaming about how his cell phone didn't work. He said he charged it overnight just like the sheet said, but in the morning, it wouldn't power up.
I asked EXACTLY what he did with the phone when he got it.
"I took it out, plugged the charger into the wall and into the phone."
"Did you put the battery in the phone?"
"Not the extra one."
"Sir, the phone only came with one battery."
(Pause) "Oh, I think I figured out what's wrong with it."