Brain Teasers User Profile
Bharath Kumar
short ranking list

| | | |
| --- | --- | --- |
| 722. | Jim Davis | 0 |
| 723. | Gadi Anshel | 0 |
| 724. | Bharath Kumar | 0 |
| 725. | Manjur ahemad Bhatt | 0 |
| 726. | raqeeb haq | 0 |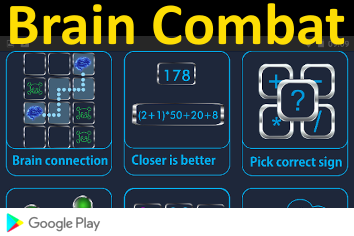 Camera obscura
In 1544, a solar eclipse was viewed at Louvain, which was later depicted in the first published book illustration of the camera obscura in use. Dutch mathematician and astronomer Reinerus Gemma-Frisius viewed a solar eclipse using a hole in one wall of a pavillion to project the sun's image upside down onto the opposite wall. He published the first illustrationof a camera obscura, depicting his method of observation of the eclipse in De Radio Astronomica et Geometrica (1545). Several astronomers made use of such a device in the early part of the 16th century. Both Johannes Kepler and Christopher Scheiner used a camera obscura to study the activity of sunspots. The technique was known to Aristotle (Problems, ca 330 BC).
Getting Airsick
A little guy gets on a plane and sits next to the window. A few minutes later, a big, heavy, mean-looking guy plops down in the seat next to him and immediately falls asleep.
The little guy starts to feel a little airsick, but he's afraid to wake the big guy up to ask if he can go to the bathroom. He knows he can't climb over him, and so the little guy sits there, looking at the big guy, trying to decide what to do.
Suddenly, the plane hits an air pocket and an uncontrollable wave of nausea passes over the little guy. He can't hold it in any longer and he pukes all over the big guy's chest. About five minutes later the big guy wakes up, looks down, and sees the vomit all over him.
"So," says the little guy: "are you feeling better now?"