Brain Teasers User Profile
femcosec Yan
short ranking list

| | | |
| --- | --- | --- |
| 46. | Adman72 Rocks | 388 |
| 47. | Dheraphol Suebwejkul | 384 |
| 48. | femcosec Yan | 372 |
| 49. | Girish Shivanand | 359 |
| 50. | nilton sousa | 308 |
last 3 solved tasks
| | |
| --- | --- |
| What common English verb becomes its own past tense by rearranging its letters? | |
| There are 9 words hidden in the picture, can you find 1 of 9? | |
| Remove 4 letters from this sequence (KPIATZTEARN) to reveal a familiar English word. | |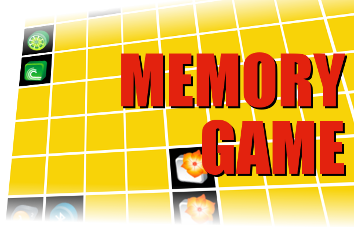 Edward Forbes
Died 18 Nov 1854 at age 39 (born 12 Feb 1815). British naturalist, pioneer in the field of biogeography, who analyzed the distribution of plant and animal life of the British Isles as related to certain geological changes. Forbes is considered by many to be the founder of the science of oceanography and marine biology, especially mollusks and starfishes. He participated in dredgings and expeditions in the Irish Sea (1834), France, Switzerland, Germany, Algeria (1836), Austria (1838), and the Mediterranean (1841-42). During this period, he pursued the study of life in the littoral zones (the ocean from the shore to the continental shelf) and developed an interest in the geographical distribution of animals. His study of the fauna of the Aegean Sea stimulated interest in marine biology. Unfortunately, he is best known for his "azoic theory" (1843), which stated that marine life did not exist on sea beds at depths over 300 fathoms (1800 feet). This was soon to be disproved, (but the desire to test this hypothesis has led to further exploration until, eventually, no depth has been completely unstudied). He became paleontologist to British Geological Survey in 1844.
The Sailor and the computer
A retired sailor purchased a computer and began to learn all about computing. Being a sailor, he was used to addressing his ships as "She" or "Her". But was unsure what was proper for computers.
To solve his dilemma, he set up two groups of computer experts: one group was male, and the other group was female.
The group of women reported that computers should be refereed to as "HE" because:
1. In order to get their attention you have to turn them on. 2. They have a lot of data but are still clueless. 3. They are supposed to help you solve problems but half the time they are the problem. 4. As soon as you commit to one, you realise that if you had waited a little longer, you could have had a newer and better model.
The group of men reported that computers should be refered to as "SHE" because:
1. No one but the creator understands their logic. 2. The native language they use to talk to other computers is incomprehensible to anyone else. 3. Even your smallest mistakes are stored in long term memory for later retrieval. 4. As soon as you make a commitment to one, you find yourself spending half your paycheck on accessories for it.