Brain Teasers User Profile
Serenity Willis
short ranking list

| | | |
| --- | --- | --- |
| 699. | Smiley Matahari | 0 |
| 700. | Calvin Barnes | 0 |
| 701. | Serenity Willis | 0 |
| 702. | Marvin Reif | 0 |
| 703. | Arwen Foster | 0 |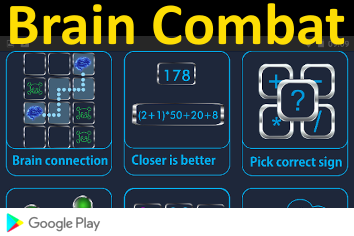 First use of chemical symbols in British textbook.
In 1832, Edward Turner wrote a Preface to the 4th edition of his textbook, Elements of Chemistry (published 1833), in which he explained his use of symbols to represent reactants and products in a chemical reaction of Cyanogen, because he found they solved the difficulty of giving a "clear and concise description of. the phenomena in ordinary language." His was the first use of chemical symbols in a British chemistry textbook. Turner used some algebra-type notation as suggested by William Whewell with parts of Jöns Jacob Berzelius's system, in which iron was represented by Fe (from Ferrum) and oxygen by O. Thus Fe + O represented one oxide of iron, and 2Fe + 3O represented another. Dots over the symbol indicated degree of oxidation, and an underline stood for two equivalents of a substance.«
Boy Scout on the plane
A doctor, a lawyer, a little boy scout and a pastor were out for a Sunday afternoon flight on a small private plane.
Suddenly, the plane developed engine trouble. In spite of the best efforts of the pilot, the plane started to go down.
Finally, the pilot grabbed a parachute, yelled to the passengers that they had better jump, and bailed out.
Unfortunately there were only three parachutes remaining.
The doctor grabbed one and said "I'm a doctor, I save lives, so I must live," and jumped out.
The lawyer then said "I'm the smartest man in the world, I deserve to live!" He grabbed a parachute and jumped, also.
The pastor looked at the little boy scout and said, "My son, I've lived a long and full life. You are young and have your whole life ahead of you. Take the last parachute and live in peace."
The little boy scout handed the parachute back to the pastor and said "Not to worry, Preacher. 'The smartest man in the world' just jumped out with my back pack."