Brain Teasers User Profile
Sarabel Filiu
short ranking list

| | | |
| --- | --- | --- |
| 831. | Bentley St John | 0 |
| 832. | Kobi Gann | 0 |
| 833. | Sarabel Filiu | 0 |
| 834. | Abdulrahman Alabsari | 0 |
| 835. | Amir Shafabakhsh | 0 |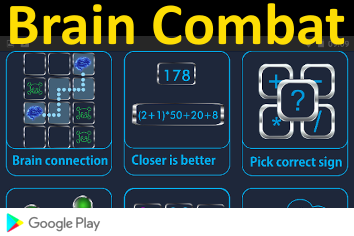 Paul A. M. Dirac
Died 20 Oct 1984 at age 82 (born 8 Aug 1902). Paul Adrien Maurice Dirac was an English theoretical physicist known for his work in quantum mechanics and for his theory of the spinning electron. In 1933 he shared the Nobel Prize for Physics with the Austrian physicist Erwin Schrödinger.
The Iowa Wage and Hour Departm...
The Iowa Wage and Hour Department claimed a man owning a small farm was not paying proper wages to his help and sent an agent to interview him.
"I need a list of your employees and how much you pay them," demanded the agent.
"Well, there are my hired hands. One has been with me for four years; the other for three. I pay them each $600 a week, plus free room and board. The cook has been here for 18 months, and I pay her $500 a month plus free room and board. Then there's the half-wit that works here about 18 hours a day. He takes home $10 a week and I buy him a bottle of bourbon every week," replied the farmer.
"That's the guy I want to talk to; the half-wit," said the agent.
The farmer said, "That would be me."