Brain Teasers User Profile
Factorhobby Store
short ranking list

| | | |
| --- | --- | --- |
| 678. | Saravanan Subramani | 0 |
| 679. | nick atkins | 0 |
| 680. | Factorhobby Store | 0 |
| 681. | Lori Alexander | 0 |
| 682. | Zulkarnain Alex Vincent | 0 |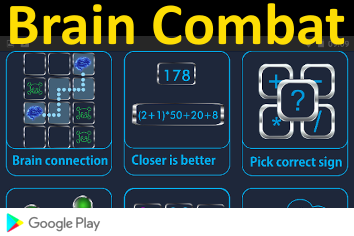 Camera obscura
In 1544, a solar eclipse was viewed at Louvain, which was later depicted in the first published book illustration of the camera obscura in use. Dutch mathematician and astronomer Reinerus Gemma-Frisius viewed a solar eclipse using a hole in one wall of a pavillion to project the sun's image upside down onto the opposite wall. He published the first illustrationof a camera obscura, depicting his method of observation of the eclipse in De Radio Astronomica et Geometrica (1545). Several astronomers made use of such a device in the early part of the 16th century. Both Johannes Kepler and Christopher Scheiner used a camera obscura to study the activity of sunspots. The technique was known to Aristotle (Problems, ca 330 BC).
God knows
Two rural church deacons who were having a sociable beer in the local tavern when they saw their minister drive by and take a good long look at their pickup trucks parked outside.
One deacon ducked down and said, "I hope the reverend didn't see us or recognize my pickup."
The other replied indifferently, "What difference does it make. God knows we're in here... and he's the only one who counts."
The first deacon countered, "But God won't tell my wife."