Brain Teasers User Profile
Factorhobby Store
short ranking list

| | | |
| --- | --- | --- |
| 705. | Saravanan Subramani | 0 |
| 706. | nick atkins | 0 |
| 707. | Factorhobby Store | 0 |
| 708. | Lori Alexander | 0 |
| 709. | Zulkarnain Alex Vincent | 0 |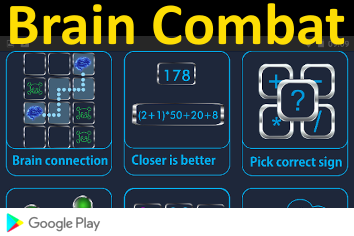 Inventure Place
In 1995, Inventure Place, home of the National Inventors Hall of Fame, is dedicated in Akron, Ohio (opens to the public 3 days later). The National Inventors Hall of Fame was established in 1973 by the U.S. Patent and Trademark Office and what is now the National Council of Intellectual Property Law Associations. The board of trustees of the National Inventors Hall of Fame decided on 3 Sep 1987 to relocate in Akron with a new building. According to their literature, "Inventure Place is dedicated to the creative process. We want to inspire you: through hands-on exhibits, interactive programs, special events, and every other fantastic experience we can dream up. At Inventure Place you are an artist, scientist, inventor, musician, tinkerer, film maker, discoverer, and creative genius. Discover the Inventor in You!"
A guy goes to see the doctor...
A guy goes to see the doctor, because he's a little too well-endowed. In fact, it's 25 inches long and he can't get any women to have sex with him.
Anyway, the doctor says there's nothing he can do medically, but recommends a witch doctor that he thinks might be able to help.
The witch doctor takes a look at the problem and tells him to go to a particular pond, deep in the forest, and talk to a frog that lives there. "Ask the frog to marry you and each time the frog says no, you'll be 5 inches shorter."
Worth a try, he thinks, and off he dashes into the forest. He finds the pond and sees the frog on the other side, sitting on a log. "Frog, will you marry me?"
The frog looks at him, disinterested at best, and calls back, "No."
The guy looks down and sure enough, he's 5 inches shorter. Hey, this is great he thinks -- let's try that again. "Will you marry me?"
The frog rolls his eyes, and shouts back again, "No!"
Zappo! -- the guy's down to 15 inches. Well, that's still a bit excessive, he thinks. Down another 5 would be perfect. So he calls across again, "Frog, will you marry me?"
The irritated frog yells back, "Look..how many times do I have to tell you? No, No, NO!"