Brain Teasers User Profile
SA James
short ranking list

| | | |
| --- | --- | --- |
| 155. | jim white | 31 |
| 156. | Ali Monita Coicá | 31 |
| 157. | SA James | 30 |
| 158. | Shatheesh Chandramohan | 29 |
| 159. | Natasa Ilkic | 29 |
last 3 solved tasks
| | |
| --- | --- |
| If 2+3=10, 8+4=96, 7+2=63, 6+5=66 then 9+5=? | |
| If 1+4=5, 2+5=12 and 3+6=21 then 5+8=? | |
| A is father of C and D is son of B. E is brother of A. If C is sister of D, how is B related to E? | |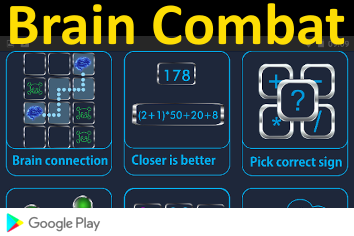 G. Kingsley Noble
Born 20 Sep 1894; died 9 Dec 1940 at age 46.Gladwyn Kingsley Noble was an American biologist and zoologist. After WW I, he began his life's work at the American Museum of Natural History, specializing in herpetology (the study of reptiles and amphibians) and experimental biology investigations using techniques of endocrinology and neurology. In an article published in Nature on 7 Aug 1926, Noble debunked Paul Kammerer's claim that he had induced nuptial pads on midwife toads that were hereditary. After Noble examined a preserved specimen, he revealed the pad was simulated with injected Indian ink. This set off an academic bombshell. He died at the very height of his ability, at age 47, from a streptococcus infection of the throat.
Three old men
Three old men are talking about their aches, pains and bodily dysfunctions.
One 75-year-old man says: "I have this problem. I wake up every morning at 7 a.m. and it takes me 20 minutes to pee."
An 80-year-old man says: "My case is worse. I get up at 8 a.m. and I sit there and grunt and groan for half an hour before I finally have a bowel movement."
The 90-year-old man says: "Not me. At 7 a.m. I pee like a horse and at 8 a.m. I crap like a cow."
"So what's your problem?" asked the others.
"I don't wake up until 9:00."