Brain Teasers User Profile
Shruti K
short ranking list

| | | |
| --- | --- | --- |
| 460. | Eric Willems | 0 |
| 461. | Jessie Lim | 0 |
| 462. | Shruti K | 0 |
| 463. | Sury Weiss | 0 |
| 464. | Dev Rajput | 0 |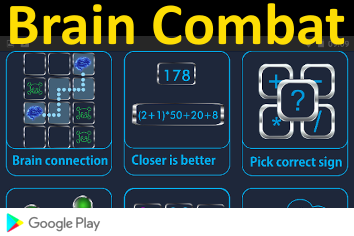 William Webster Hansen
Born 27 May 1909; died 23 May 1949 at age 39.American physicist who contributed to the development of radar and is regarded as the founder of microwave technology. He developed the klystron, a vacuum tube essential to radar technology (1937). Based on amplitude modulation of an electron beam, rather than on resonant circuits of coils and condensers, it permits the generation of powerful and stable high-frequency oscillations. It revolutionized high-energy physics and microwave research and led to airborne radar. The klystron also has been used in satellite communications, airplane and missile guidance systems, and telephone and television transmission. After WW II, working with three graduate students, Hansen demonstrated the first 4.5 MeV linear accelerator in 1947.
Expensive Barbie!
A man was driving home from work one evening when he suddenly realized that it was his daughter's birthday and he hadn't yet bought her a gift.
So, the man rushed off to the nearest toy store and asked the sales clerk, "How much is that Barbie in the window?"
The sales clerk replied in a condescending tone, "Which Barbie? We have Barbie Goes to the Gym for $19.95, Barbie Goes to the Ball for $19.95, Barbie Goes Shopping for $19.95, Barbie Goes to the Beach for $19.95, Barbie Goes Nightclubbing for $19.95, and Divorce Barbie for $265.00."
The overwhelmed man asked, "Why is the Divorced Barbie $265.00 and all the others are only $19.95?"
"That's obvious!" said the sales clerk. "Divorce Barbie comes with Ken's house, Ken's car, Ken's boat, Ken's furniture..."