Brain Teasers User Profile
James Ray
short ranking list

| | | |
| --- | --- | --- |
| 513. | Nan Preyanuch | 0 |
| 514. | Ramesh Nayak | 0 |
| 515. | James Ray | 0 |
| 516. | Luka Obradovic | 0 |
| 517. | Marina Milutinovic | 0 |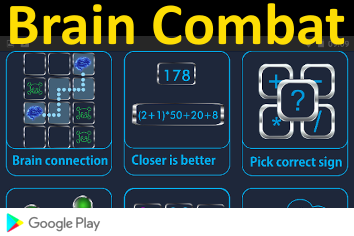 Giovanni Giorgi
Died 19 Aug 1950 at age 78 (born 27 Nov 1871).Italian physicist who proposed a widely used system for the definition of electrical, magnetic, and mechanical units of measurement. He developed the Giorgi International System of Measurement (also known as the mksa system) in 1901. Originally, he suggested that the basic units of scientific measurement be the metre, kilogram, second, and joule. With the the ampere replacing the joule as a basic unit, this system was subsequently endorsed by the General Conference of Weights and Measures (1960). Giorgi also worked in hydroelectric power, electricity distribution networks, and urban trolley systems.
Winding up the tough guy
I was sitting at a bar one time, when I noticed that, next to me, an old drunk was hassling one of the biggest, toughest guys I'd ever seen.
The old guy was clearly blasted, and kept getting in the tough guy's face, say, "I fucked your mother."
Despite being huge and jacked, the tough guy just kept shrugging it off. The old guy laughed in the tough guy's face, saying it again. "Hey, I fucked your mother."
Then, the old man even poked him, and repeated himself, "No seriously, I fucked your mother."
At this point, finally, the tough guy had had enough. He grabbed the old man by his jacket and began to pull him out of the bar, yelling,
"That's it. We're going home, Dad. You're drunk."