Brain Teasers User Profile
James Ray
short ranking list

| | | |
| --- | --- | --- |
| 470. | Nan Preyanuch | 0 |
| 471. | Ramesh Nayak | 0 |
| 472. | James Ray | 0 |
| 473. | Luka Obradovic | 0 |
| 474. | Marina Milutinovic | 0 |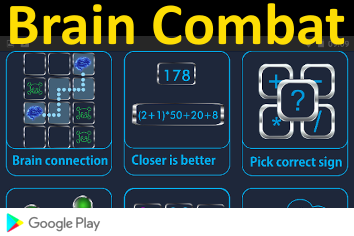 Ferruccio Lamborghini
Born 28 Apr 1916; died 20 Feb 1993 at age 76.Italian industrialist who founded a luxury car company that produced some of the fastest, most expensive, and sought-after sports cars in the world. Lamborghini worked as a mechanic in the Italian army during World War II, and after the war he started a tractor company.
Expensive Barbie!
A man was driving home from work one evening when he suddenly realized that it was his daughter's birthday and he hadn't yet bought her a gift.
So, the man rushed off to the nearest toy store and asked the sales clerk, "How much is that Barbie in the window?"
The sales clerk replied in a condescending tone, "Which Barbie? We have Barbie Goes to the Gym for $19.95, Barbie Goes to the Ball for $19.95, Barbie Goes Shopping for $19.95, Barbie Goes to the Beach for $19.95, Barbie Goes Nightclubbing for $19.95, and Divorce Barbie for $265.00."
The overwhelmed man asked, "Why is the Divorced Barbie $265.00 and all the others are only $19.95?"
"That's obvious!" said the sales clerk. "Divorce Barbie comes with Ken's house, Ken's car, Ken's boat, Ken's furniture..."