Brain Teasers User Profile
Lazar Josipovic
short ranking list

| | | |
| --- | --- | --- |
| 664. | Robert Justin | 0 |
| 665. | Amanda Owens | 0 |
| 666. | Lazar Josipovic | 0 |
| 667. | Moja Vizit Karta | 0 |
| 668. | Jay Kumar | 0 |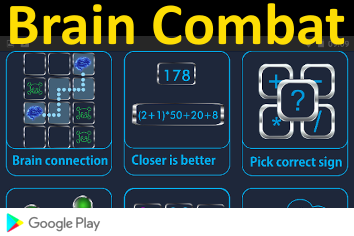 Sergey Vladimirovich Ilyushin
Born 30 Mar 1894; died 9 Feb 1977 at age 82.Soviet aircraft designer who created the famous Il-2 Stormovik armoured attack aircraft, the most used and the most produced plane during WWII by the Soviet Union Air Force. After the war he worked for a short time on jet bombers and designed one of the most successful planes of that time, Il-28. In 1950's he stopped working on warplanes and concentrated his studies on turboprop and turbojet powered passenger and transport planes. The civil aircraft he designed include: the Il-12 twin-engined passenger aircraft (1946), the Il-18 Moskva four-engined turboprop transport (1957), the Il-62 turbojet passenger carrier (1962), and the Il-86 airbus, which made its first flight in 1976.
A lady goes to the doctor and...
A lady goes to the doctor and complains her husband is losing interest in sex.
He gives her a pill but warns her that it's still experimental. He tells her to slip it in his mashed potatoes at dinner. At dinner that night, she does just that.
About a week later she's back at the doctor and tells him, "The pill worked great! I put it in his mashed potatoes like you said.
It wasn't five minutes later that he jumped up, pushed all the food and dishes to the floor, grabbed me, ripped off all my clothes and ravaged me right there on the table."
The doctor says, "Oh dear -- I'm sorry, we didn't realize the pill was that strong. The foundation will be glad to pay for any damages."
The lady replied, "That's very kind - but I don't think the restaurant will let us back in anyway."