Brain Teasers User Profile
tony m.
short ranking list

| | | |
| --- | --- | --- |
| 97. | Chindu Cho | 40 |
| 98. | Zorica Bera | 40 |
| 99. | tony m. | 38 |
| 100. | Michael Dela Torre Lascuña | 37 |
| 101. | Tanesha Lindsey | 37 |
last 3 solved tasks
| | |
| --- | --- |
| MATH PUZZLE: Can you replace the question mark with a number? | |
| Find the first and the last name of a famous person. Text may go in all 8 directions. Length of words in solution: 5,5. | |
| Take a look at the picture of the movie scene and guess the name of the person whose face is not visible. Length of words in solution: 8,8 | |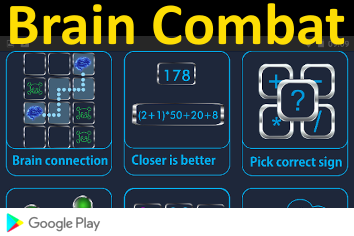 Steve Jobs
Born 24 Feb 1955; died 5 Oct 2011 at age 56. Steven Paul Jobs was an American inventor and entrepreneur who, in 1976, co-founded Apple Inc. with Steve Wozniak to manufacture personal computers. During his life he was issued or applied for 338 patents as either inventor or co-inventor of not only applications in computers, portable electronic devices and user interfaces, but also a number of others in a range of technologies. From the outset, he was active in all aspects of the Apple company, designing, developing and marketing. After the initial success of the Apple II series of personal computers, the Macintosh superseded it with a mouse-driven graphical interface. Jobs kept Apple at the forefront of innovative, functional, user-friendly designs with new products including the iPad tablet and iPhone. Jobs was also involved with computer graphics movies through his purchase (1986) of the company that became Pixar.«
After dating a young lady for ...
After dating a young lady for some time a young man decides it is time to marry her.
He proceeds with all the necessary plans and finally the day comes.
On the day of the wedding the young man has yet to pay the pastor for performing the ceremony. However the pastor has a plan.
The service proceeds as planned the vows are exchanged etc. Now it is time for the groom to kiss his bride. The pastor sees this as the perfect opportunity to ask to be paid. He pulls the young man aside and asks him. Can you please pay me?
Not wanting to create a seen the young man asked. How much do I owe you?
The pastor thinks quickly and replies, pay me according to your wife's beauty.
The young man discretely pulled out five dollars and gave it to the pastor.
Although annoyed by this, the pastor continues the ceremony and says; you may now kiss the bride. At this point the veil is lifted from the brides face to allow the groom to kiss her. As the groom is about to kiss his new bride the pastor interrupts and promptly hand the groom four dollars and fifty cents.