Brain Teasers User Profile
Vantoan Nguyen
short ranking list

| | | |
| --- | --- | --- |
| 335. | Shu Bi | 2 |
| 336. | Marija Galović | 2 |
| 337. | Vantoan Nguyen | 2 |
| 338. | Lisa Gifford | 2 |
| 339. | Fifi Drex | 2 |
last 3 solved tasks
| | |
| --- | --- |
| Tricky math! Can you solve this? If 11+11=4 and 12+12=9 Then 13+13=? | |
| MATH PUZZLE: Can you replace the question mark with a number? | |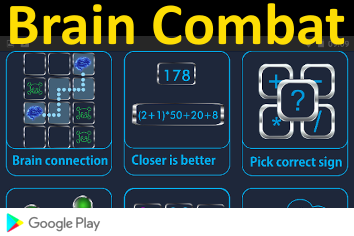 Leo Szilard
Died 30 May 1964 at age 66 (born 11 Feb 1898). Hungarian-American physicist who, with Enrico Fermi, designed the first nuclear reactor that sustained nuclear chain reaction (2 Dec 1942). In 1933, Szilard had left Nazi Germany for England. The same year he conceived the neutron chain reaction. Moving to N.Y. City in 1938, he conducted fission experiments at Columbia University. Aware of the danger of nuclear fission in the hands of the German government, he persuaded Albert Einstein to write to President Roosevelt, urging him to commission American development of atomic weapons. In 1943, Major General Leslie Groves, leader of the Manhattan Project designing the atomic bomb, forced Szilard to sell his atomic energy patent rights to the U.S. government.
The ABC's of Marriage
After being married for 25 years, a wife asked her husband to describe her.
He looked at her carefully, then said, 'You are A, B, C, D, E, F, G, H, I, J, K.'
'What does that mean?' she asked suspiciously.
He said, 'Adorable, Beautiful, Cute, Delightful, Elegant, Foxy, Gorgeous and Hot!'
She beamed at him happily and said: 'Oh, that's so lovely! But what about I, J and K?'
'I'm Just Kidding!'
(The swelling in his eye is going down and the doctors are fairly optimistic about saving his genitals).