Brain Teasers User Profile
Nhật Tôn
short ranking list

| | | |
| --- | --- | --- |
| 439. | Paula Carlile | 1 |
| 440. | Xolmomin Abdumominov | 1 |
| 441. | Nhật Tôn | 1 |
| 442. | Jagadeesh Rockzz | 1 |
| 443. | Iraida lopez-king | 1 |
last 3 solved tasks
| | |
| --- | --- |
| Look carefully caricature and guess the name of musician. | |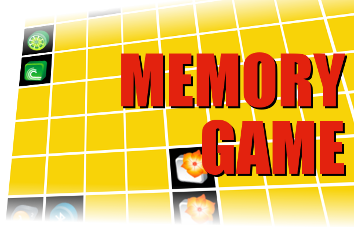 Felix Bloch
Born 23 Oct 1905; died 10 Sep 1983 at age 77.Swiss-born American physicist who shared (with independent discoverer, E.M. Purcell) the Nobel Prize for Physics in 1952 for developing the nuclear magnetic resonance (NMR) method of measuring the magnetic field of atomic nuclei. He obtained his PhD under Werner Heisenberg in 1928, then taught briefly in Germany, but as a Jew, when Hitler came to power, he left Europe for the USA. Bloch's concept of magnetic neutron polarization (1934) enabled him, in conjunction with L. Alvarez, to measure the neutron's magnetic moment. During WW II he worked on the atomic bomb. Thereafter, Bloch and co-workers developed NMR, now widely used technique in chemistry, biochemistry, and medicine. In 1954 he became the first director of CERN.
A guy is sitting at a bar ...
A guy is sitting at a bar in a skyscraper restaurant high above the city. He's slamming tequila left and right. He grabs one, drinks it, goes over to a window and jumps out. The guy who was sitting next to him couldn't believe that the guy had just done that. He was more surprised when, ten minutes later, the same guy, unscathed, comes walking back into the bar and sits back down next to him. The astonished guy asks "How did you do that? I just saw you jump out that window and we're hundreds of feet above the GROUND!!!". The jumper responds by slurring, "Well, I don't get it either. I slam a shot of tequila and when I jump out the window, the tequila makes me slow down right before I hit the ground. Watch." He takes a shot, slams it down, goes to the window and jumps out. The other guy runs to the window and watches as the guy falls until right before the ground, slows down and lands softly on his feet. A few minutes later, the guy walks back into the bar. The other guy has to try it too, so he orders a shot of tequila. He drinks it and goes to the window and jumps. As he reaches the bottom, he doesn't slow down at all....SPLAT!!!!!! The first guy orders another shot of tequila and the bartender says to him, "You're really an jerk when you're drunk, Superman."